Description
Stagg EKG Electric Kettle
Key Features:
Precise temperature control with adjustable thermostat.
Fast water heating thanks to its 1200W.
Holds temperature up to 60 minutes.
Temperature control by PID system to save electricity.
LCD display with temperature and countdown.
Temperature measuring in Celsius or Fahrenheit.
Specifications:
Power: 1200W, 120V ~, 50 / 60Hz, 9A.
Material: 304 stainless steel kettle and lid; plastic base.
Temperature range: 57-100C / 135-212F.
Capacity: 0.9L maximum.
Cable length: 75 cm.
Weight: 1,274 g (base included).
Product certificates: ETL compliance, FCC certificate.
About Stagg EKG Electric Kettle:
The Stagg EKG electric kettle from Fellow is designed with the most demanding professionals and specialty coffee enthusiasts in mind.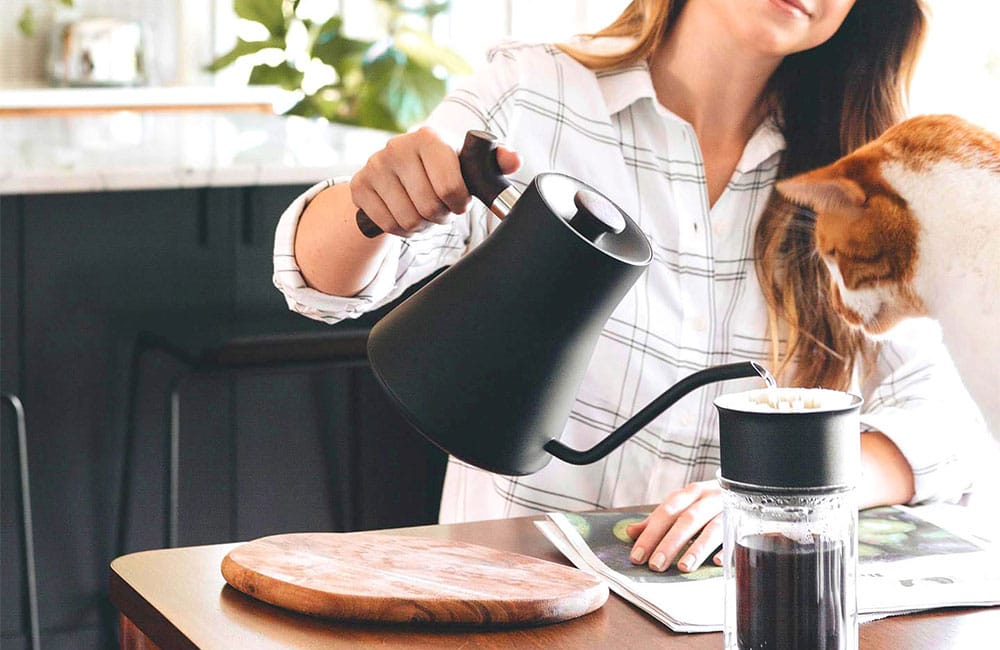 Its careful design won the Reddot Award in 2018 and will not leave anyone indifferent with its minimalistic approach and mate finish.
The integrated temperature control and its gooseneck design will allow you to control precisely the pourover and water temperature in all your brews.
The Stagg EKG is made of 304 stainless steel for durability and better heat retention.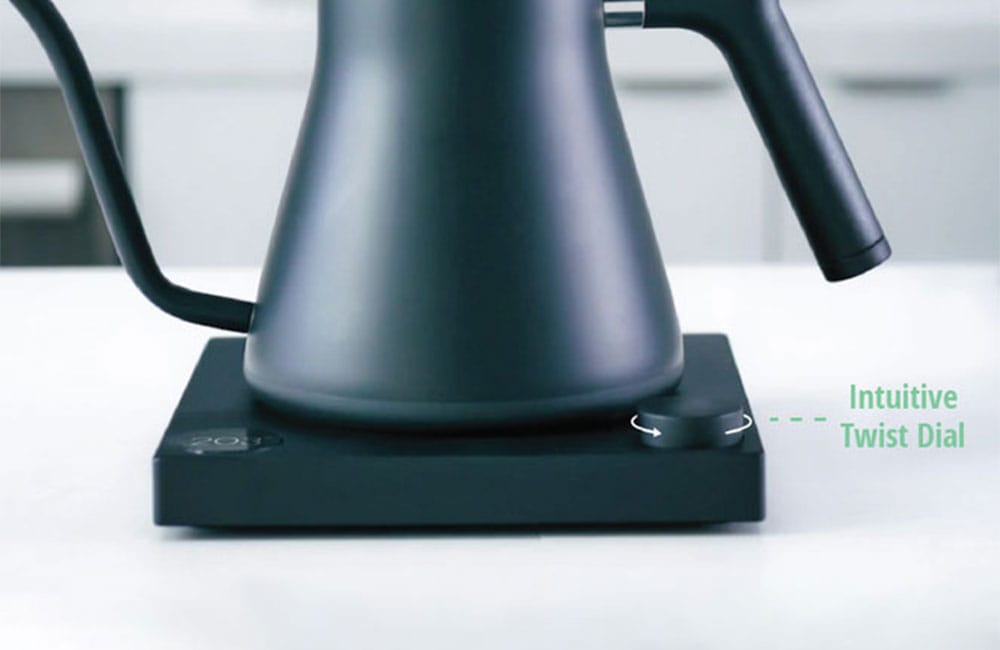 This electric kettle also features a builtin stopwatch in the LCD screen to control the coffee extraction time.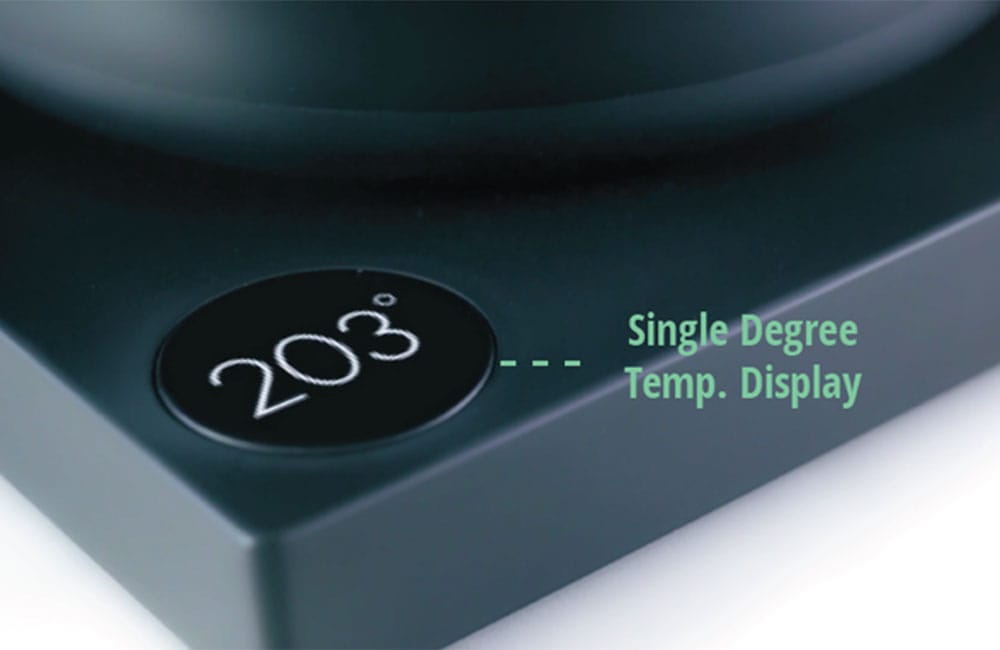 Thanks to its electric power it heats the water in a very short time so that you hardly have to wait.
It does it very efficiently thanks to the PID system and maintains the temperature for 60 minutes. You can choose between Celsius and Fahrenheit.
In addition to all this, you can connect it with the Acaia scale App via bluetooth to achieve maximum control of your recipes and brews with specialty coffee.
The Fellow Stagg Electric Kettle is a safe bet for professionals, the most demanding enthusiast or those just starting out in the world of specialty coffee.