Envío gratuito para España peninsular, a partir de 34,00€ / Entrega en 24/48 horas L-V
The Coffee Lovers Gift Guide

10€ – 94€
One of the best things you can gift a coffee lover is, quite simply, a good specialty coffee.
We know, it seems obvious, but all coffee lovers like when someone brings us a new coffee, something we haven't tried yet and that we've been wanting for while. But not all coffees are the same.
If you are going to give coffee to someone who really appreciates coffee, you cannot get them a standard commercial coffee, the kind that can be found on any supermarket shelf. It's like giving a cardboard wine to a wine lover. If you are going to give coffee, it should be a specialty coffee (in this post you may read all that it entails).
At Ineffable Coffee all our coffees are specialty, as well as fresh, seasonal and freshly roasted. It is what any coffee lover would be looking for, so you can't go wrong if you choose one of our coffees.
Some things to keep in mind when choosing a coffee are the roast profile and whether to buy whole beans or ground coffee. Regarding the first, it depends on which method the person you are giving the coffee to uses to brew it.
We recommend an 'espresso' profile for an Italian, espresso or super-automatic coffee maker. And we recommend a 'filter' profile for brewing using filter methods such as the French Press, the V60 or the AeroPress.
As for whether to buy ground coffee or whole beans, we always recommend whole beans (in this post we explain why). If you know that the receiver has a mill at home, then whole bean will always be the best option. And if you don't know, well, then you may add a mill as a gift or give it to them already grounded.
If you really want to hit the mark and surprise in a special way, then choose our Geisha Alto la Estrella coffee. A sophisticated coffee with a complex but delicious profile.

40€ – 350€
If giving coffee to a person who is passionate about coffee is always going to be a success, giving a coffee subscription is a continuous success.
Think for a moment that you are some who loves going to the gym, it is something important for you and that motivates you. And then someone gives you an annual subscription to your favorite gym. How happy would you be? Same thing.
You can gift a subscription for 3, 6 or 12 months. It works in a very simple way. You choose the monthly amount of coffee in the subscription, choose whether you want it ground or whole bean, and we'll take care of the rest.
Our coffees are fresh, seasonal and freshly roasted, so the coffees we send will vary, but we will always send the best we have. It is also a pleasant surprise to receive a different coffee every time.
We take care of everything else, you -or the person you choose- will receive it comfortably at home ready to brew.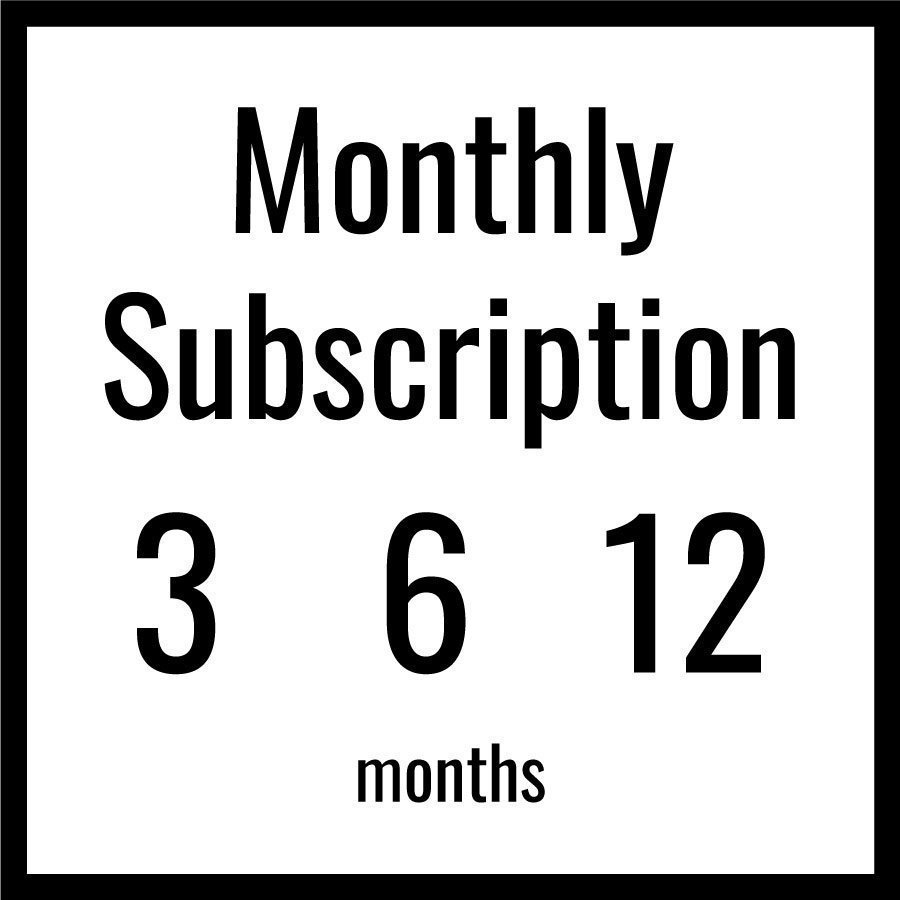 More Subscription Options

3. Comandante Hand Grinder C40 MK4
258€
Anyone who likes coffee knows that the best coffee is always freshly ground. It is the best way to preserve its organoleptic qualities. That's why one of the best gifts you can give to such a person is a good grinder.
And this hand grinder from the brand Comandante is not good, it is the best. Because not all grinders are the same. This one is made from the best materials, designed to last and to maintain an even grind every use. An adjustable and even grind is the holy grail of grinders; the measure of their quality. This grinder will not disappoint.
In addition, thanks to its compact size, it can be taken anywhere and its design will not go unnoticed.

4. Hand Grinder HARIO Mini Mill
33€
We have said that the best coffee is freshly ground coffee. If someone who is starting out in the coffee world wants to take a qualitative leap in their brewing, one of the first things they should do is get a grinder. We do not recommend using electric home grinders (you may dive deep about why in this article), we prefer manual ones.
And this Hario Mini Mill is ideal for these circumstances. For its price, considerably cheaper than the previous one, it come packed with very interesting features, such as its conical ceramic grinding wheels. Perhaps the grind is not as uniform and it might not last as long as the previous one, but it is adjustable and fulfills its purpose pretty well. It will be a great leap in quality for beginners.

5. Wilfa Svart Aroma Precision Electric Coffee Grinder
180€
Alright, we said that we do not usually recommend home electric grinders, but this is not any electric grinder.
This is a grinder designed for coffee lovers. It has conical grinding wheels, adjustable grinding and different potencies. In fact, you can save the grinding parameters you like to make the grind even easier from use to use.
But all that in an electric grinder comes at a price, which is not so much its price tag, but its size and the fact that it needs to be plugged in. It is an ideal grinder for those who mostly brew coffee at home and want the convenience, ease and speed of an electric coffee grinder. When we are running short of time, it is definitely appreciated.

6. Bialetti Moka Express Italian Coffee Pot
28€ – 39€
The traditional Italian coffee pot, well made. It is not only that it is well made, Bialetti is the name of the guy who engineered this marvel and the original brand of these coffee makers.
This Italian coffee pot is an easy and consistent way to brew great coffee. Ideal for those who like coffee but do not want (yet) to delve into the world of filter coffee. Of course, we recommend using specialty coffee, freshly ground, with the correct grinding and and following the brewing guidelines that we explain here.
It is made with the best materials, designed to excite our palate and to our nervous system. A traditional gift that will always be welcomed

33€
An ideal gift for those who want to dive into the specialty coffee world… and for those who are already swimming.
Since this home engineering genius artifact came to light, it has won the hearts of coffee lovers for its results, versatility, ease of use and consistency.
The AeroPress is an easy and consistent way to do filter brewing. It is also very easy to play with it and to try different recipes. It is long lasting, very easy to clean and you can take it anywhere.
If this was not enough, there is a community of coffee lovers around this brewing method and there are regional, national and international competitions. Will you (or the person you give it to) be the next AeroPress champion?
Gift Pack Tip: combine the AeroPress with a hand grinder, such as the Comandante or Hario Mini Mill, and a bag of coffee beans, and it will be an awesome gift for coffee lovers.

8. Behmor Brazen Plus 3.0 Coffee Maker
220€
A coffee maker for those who want good coffee, without the complications of brewing a good coffee.
This automatic coffee maker is a greatly improved version of the traditional automatic or American coffee makers. What makes this one different is the control over all the parameters and the way it pours the water over the coffee. The result is excellent filter coffee.
It is a comfortable and easy-to-use coffee maker, ideal for making coffee for the whole family or for the office. You have full control over the extraction, you can choose the amount of coffee you want to brew and it is very easy to clean.
Of course, it is a coffee maker to set it up in spot and leave it there. An ideal gift for those who usually drink coffee at home or in the office and for more than one person.
Gift Pack Tip: If you combine this Behmor coffee maker with the Wilfa electric grinder, it is an unbeatable pack.

9. Stagg EKG Electric Kettle
190€
A gift for advanced level coffee lovers.
There are many variables to control to brew a good coffee, such as the method, the grinding, the quantity, the time, the water temperature, etc. This Fellow Kettle Stagg EKG electric kettle allows you to control two very important parameters: water temperature and water pouring.
This kettle has precise temperature control and a mechanism to hold it for 60 minutes. It is shaped in a way especially indicated for pouring water into filter brewings such as the V60 or the AeroPress.
It is made of stainless steel and has a beautiful design that will not go unnoticed. For many coffee lovers, a kettle like this is one of the last items that goes in their coffee brewing kit, but it is no less important because of that.

10. Hario Chronometer Brewing Scale
62€
In order to maintain consistency in our brewing it is essential that we know the amount of coffee and water that we use. Further that that, knowing and correctly using these two parameters is necessary for a correct brewing.
This Hario scale makes it so much easier. It weighs from one gram, with two digits, and it also has a stopwatch to measure the contact time between water and coffee.
Controlling these parameters also allows us to follow brewing recipes by great baristas or to develop our own. ones. A scale is a necessary element to elevate our coffee ritual to the highest spheres.

20€ – 1.000€
You are not sure what gift to give?
Leave it in their hands with this gift card so they can choose what they like best.
You only have to select the amount of money to give away and fill in the data with your information and that of the recipient. Do not forget to leave them a nice note 🙂
HOW DOES IT WORK:
Once the order is placed, your favorite person will receive an email with their gift card to use on any product in our online store. The balance of the card is valid until it is redeemed completely regardless of the amount of transactions. The card is valid only in our online store.
Personalize Your Gift Card

Subscribe to our newsletter