WORLDWIDE SHIPPING – Free shipping in peninsular Spain from 34,00€ / Delivery in 24/48 hours M-F
Decaf – Mexico – Swiss Water
12,00€ – 42,00€ VAT included
| | |
| --- | --- |
| |  Brewing method:  Espresso |
| |  Cupping notes: Spice, marzipan, chocolate |
| |  Region: Chiapas |
| |  Altitude: 1,100 – 1,300m. |
| |  Varietal: Mixed |
| |  Process: Swiss Water Decaf |
| |  Producer/s: Coop. |
| |  Harvest: 2022 |
Decaf - Mexico - Swiss Water
What is decaffeinated coffee?
Decaffeinated coffee is the product that results from a coffee -any coffee- undergoing a decaffeination process.
Caffeine is a chemical compound, an alkaloid antioxidant, found in different plants and their fruits such as coffee, tea or guarana.
In all cases it is the same compound, but it receives a different name depending on the source and because it may be mixed with other substances specific to each plant.
Caffeine has stimulating and psychoactive properties, that's why some people may prefer consuming decaffeinated drinks, such as coffee.
In the case of coffee, the decaffeination process is done once the coffee cherries have been harvested, processed and dried, and we've got what is known as green coffee. That is, coffee beans that have been separated from the cherry and dried but have not yet been roasted.
The decaffeination process is carried out with the green coffee and before roasting it. The roasters buy decaffeinated green coffee and roast it like any other, but with a roasting profile adjusted to this type of coffee.
How is decaffeinated coffee made?
There are several methods to make decaffeinated coffee. They are all based on the same logic. Green coffee beans are first moistened, making the caffeine soluble, and then extracted.
The decaff coffee that we use at Ineffable Coffee has been treated with an osmosis method known as Swiss Water that does not use chemicals.
What differentiates the methods is the way in which caffeine is extracted. Traditionally this was done using a chemical solvent such as methylene chloride or ethyl acetate.
First, the coffee beans were moistened and then immersed in a solution with one of these chemicals. Both methylene chloride and ethyl acetate bind to caffeine molecules. Once they are bind, the chemicals are recaptured with an evaporator and the beans are washed. As the chemical attached to the caffeine evaporates, the caffeine also evaporates.
But this process has two main arguments against it. The first is that the use of these chemicals might be harmful. The second is that the chemicals not only adhere to the caffeine, but also to other coffee molecules that reduce its organoleptic qualities.
This method, known as direct solvent, can also be carried out with carbon dioxide, which has lower toxicity. But it is a very costly and expensive method.
The Swiss water method for decaffeinated coffee
The decaffeinated coffees we work with at Ineffable Coffee have been decaffeinated by a method known as Swiss Water.
To simplify, this process consists of immersing the green coffee in water with a caffeine-free green coffee solution. This solution is obtained by this same method, it is also natural and one hundred percent chemical free.
Coffee has many soluble compounds that, when in contact with water, make the drink that we love. The logic is that if we immerse the green coffee in water already saturated with all the soluble compounds of the coffee except caffeine, the water will only absorb the caffeine from the green coffee, keeping the rest of the compounds intact.
This process manages to extract up to 99% of the caffeine. Although it is unavoidable that some organoleptic qualities will be lost along the way, we may still consider such a coffee specialty coffee. This means that we will continue to find tasting notes, such as spices, marzipan or chocolate.
Does decaffeinated coffee have caffeine?
According to current European Union legislation, the amount of caffeine may not exceed 0.1 of the total dry weight for a coffee to be considered decaffeinated coffee. This means that yes, decaffeinated coffee does have some caffeine.
But it has such a small amount that it should not be a concern if you want to avoid the stimulant effects.
To make this more understandable let's put it this way. We do not know exactly how much caffeine a coffee has, since it varies depending on many factors. But normally, a cup of coffee has between 70 and 140 mg of caffeine and a cup of decaffeinated coffee between 1 and 7 mg.
Is decaffeinated coffee healthy?
Yes, decaffeinated coffee using the Swiss Water method, or another osmosis method, is healthy and has not health risks. On the contrary, a decaffeinated coffee with a method that uses chemicals, like the ones we have described, can have harmful effects.
At Ineffable Coffee we only use coffees that have been decaffeinated using the Swiss Water method.
Is decaffeinated coffee of lower quality?
Yes, the decaffeination process inevitably affects the quality of the coffee. Caffeine itself is tasteless, but removing the caffeine also removes other molecules that can affect the aroma or flavour.
The coffee flavour and aroma is produced by more than 400 different molecules. The least invasive process that eliminates the fewest molecules, apart from caffeine, is the Swiss Water or osmosis process with water. So far, no process has been discovered that isolates and eliminates only caffeine.
Even so, a decaffeinated coffee may still be considered specialty coffee if the original coffee was a quality specialty coffee. At Ineffable Coffee we use specialty decaffeinated coffee. That is, a coffee that exceeds 80 SCA points once the caffeine has been removed.
Why drink decaffeinated coffee?
The main reason to drink decaffeinated coffee is to avoid the psychoactive and stimulant effects of caffeine.
Caffeine has stimulant and diuretic effects. Sometimes we may want to avoid these effects, for example, if it is late and we want to sleep early. Or we may be sensitive to caffeine and may feel adverse effects, such as excitement, anxiety, or sweating if we drink too much. And even so, we do not want to go without a coffee, in which case a decaffeinated coffee can be a good option.
Where to buy specialty decaffeinated coffee?
In our online coffee shop you will find specialty decaffeinated coffee roasted by us. Our decaff coffees have been decaffeinated by the Swiss Water method, so they will maintain almost all their organoleptic qualities and will not harm your health.
We recommend that you avoid decaffeinated coffees that have gone through a chemical process -in general, most decaffeinated commercial coffees- since they will be of very low quality and even harmful.
But as you see, you don't have to give up a good coffee if you want to avoid caffeine.
Additional information
| | |
| --- | --- |
| Weight | N/A |
| Whole bean-Ground: | Whole bean, Ground for French Press, Ground for Cold Brew, Ground for AeroPress, Ground for V60, Ground for Chemex, Ground for Moka Pot, Ground for Espresso |
| Pack size: | 250 gr., 1 kg. |
| Brand: | Ineffable Coffee |
| Filter-Espresso | Espresso |
| Preparation: | Espresso, Superautomatic, Italian Moka |
| Flavour profile: | Sweet, balanced, good body |
| Process: | Washed |
Shipping
· Free shipping with 34,00€ plus order. Only applicable in peninsular Spain.
· Shipping costs per order are 4,00€ (VAT included), for peninsular Spain.
· For any other areas or countries please proceed to cart, type in your address and it will automatically show your shipping cost.
Farm images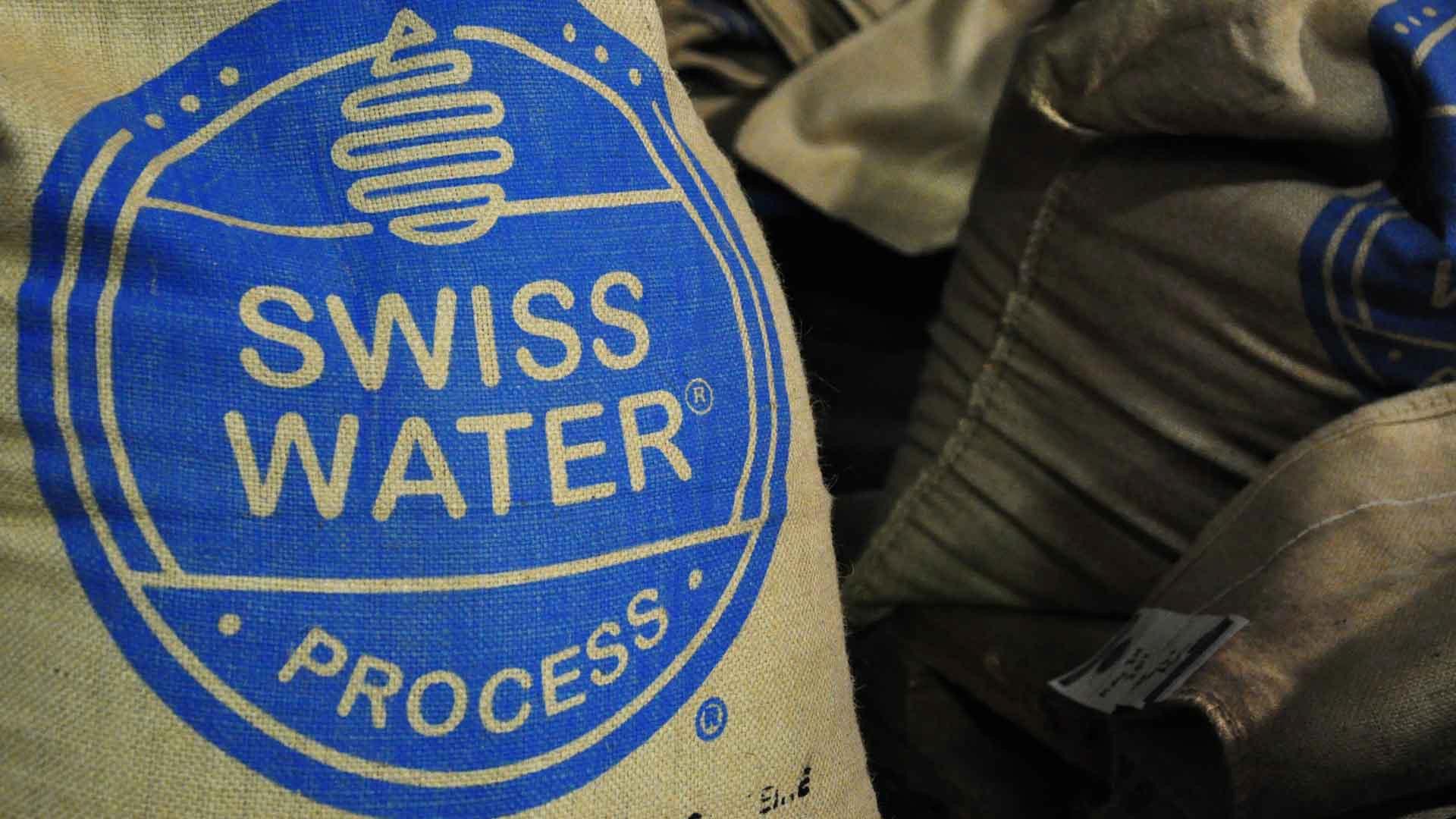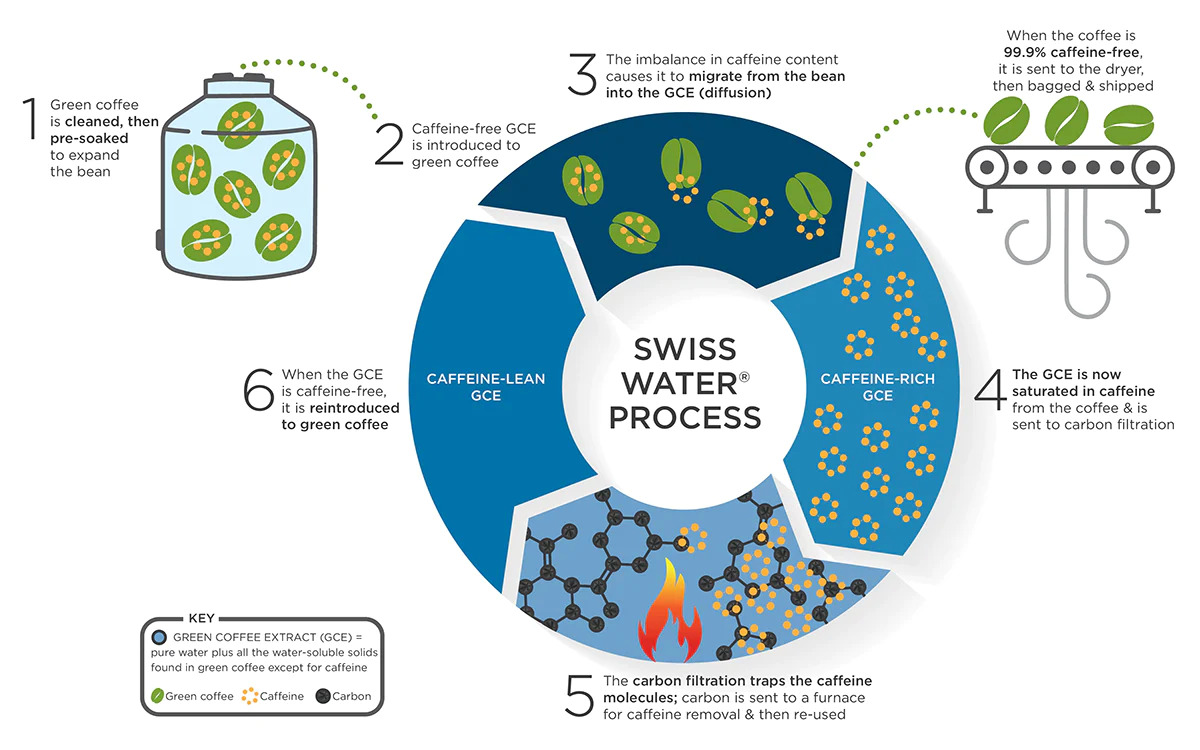 IneffablePoints
Make the most out of your recurring coffee orders with the IneffablePoints programme.
How does the programme work?
It's simple, with every purchase you will automatically receive:
15 IneffablePoints for every €1 spent in Ongoing Subscription orders.
10 IneffablePoints for every €1 spent in regular coffee orders.
1 IneffablePoints for every €1 spent on accessories orders.
How and when can i redeem my points?
Once you have accumulated 2,000 IneffablePoints, you can redeem them on your next order at the checkout section:
2,000 IneffablePoints = €10 discount on your order.
Your IneffablePoints will appear automatically in the checkout section every time you make a new purchase and you will have the option to redeem them on the go.
You can discount up to 50% of the total amount of your order by using IneffablePoints.
The minimum amount of IneffablePoints redeemable is 2.000 while there is no maximum amount.
IneffablePoints expire after one year.
Your IneffablePoints are automatically associated with your customer account on our website. You can check your IneffablePoints balance at any time by accessing your customer account here: https://ineffablecoffee.com/my-account/