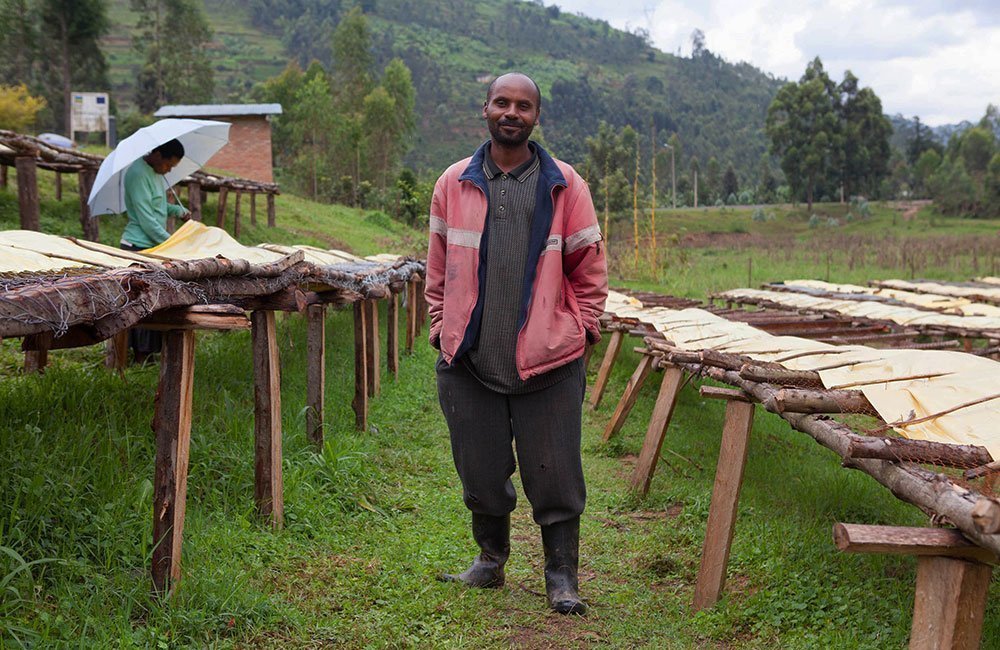 Coffee from Bushoki washing station in Ruanda 1.776 masl.
Rwanda is blessed with ideal coffee growing conditions that include high altitude, regular rainfall, volcanic soils with good organic structure and an abundance of Bourbon.
The vast majority of Rwandan coffee is produced by smallholders of which there are thought to be around half a million with parcels of land often not much larger than just one hectare per family.
Coffee is grown in most parts of the country, with particularly large concentrations along Lake Kivu and in the Southern Province.
Rwandan smallholders organise themselves into cooperatives and share the services of centralised wet-mills – or washing stations as they are known locally.
Flowering takes place between September and October and the harvest runs from March to July, with shipments starting in late May, early June.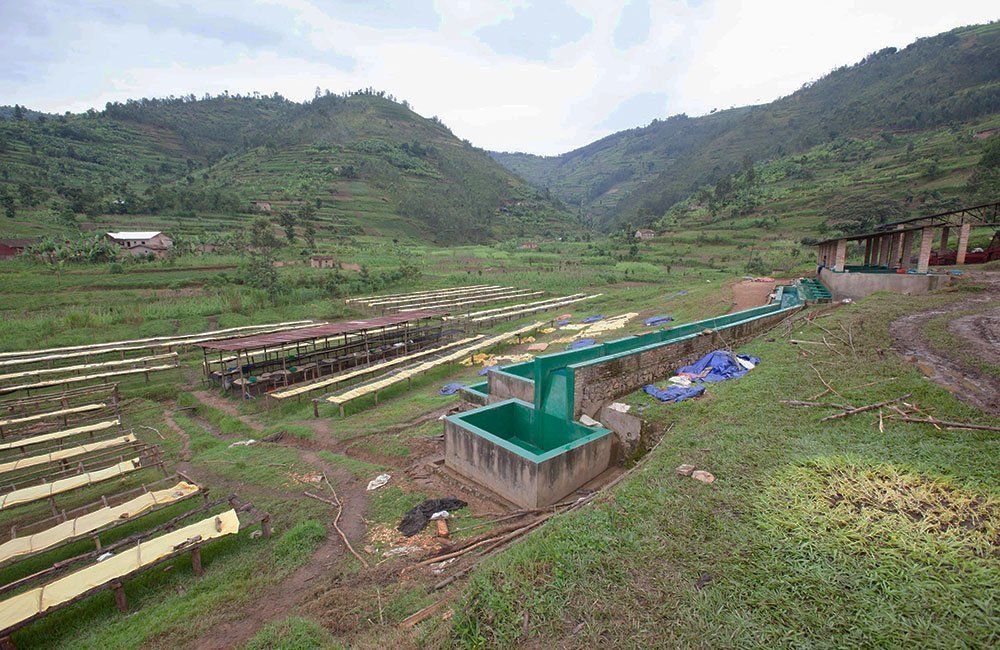 Bushoki
The station was initially built in 2006 by the Iyongera Musaruro Co-operative who began working with Falcon's sister company RTC in 2014, to help with financial management and production oversight to improve all aspects of the station.
The co-op has approximately 500 members and receives cherry from 800 farmers in total from the surrounding area. During the harvest process, cherry is delivered to the station where it is pulped using a 3 disc Mckinnon pulper before undergoing fermentation in tanks for 12 – 18 hours. After this, the coffee is density sorted in the water grading channels before being dried on one of the 42 raised African beds.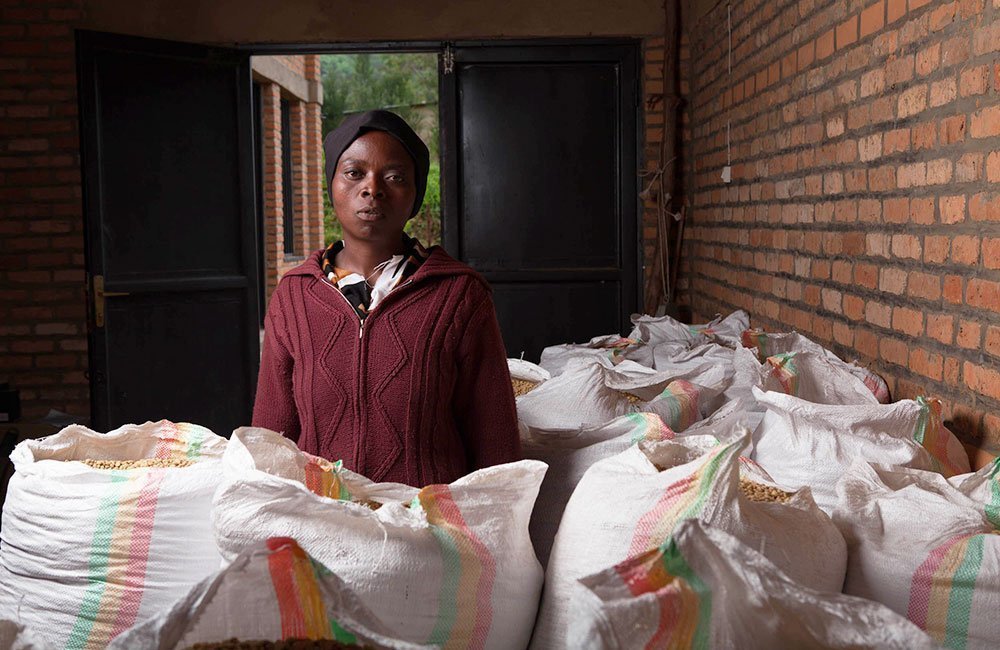 Variedad Bourbon
This varietal originated on the island of Bourbon (now known as Reunion Island) and is a mutation of early Arabica species from Ethiopia. Its leaves are broad and cherries can ripen red, yellow or orange.