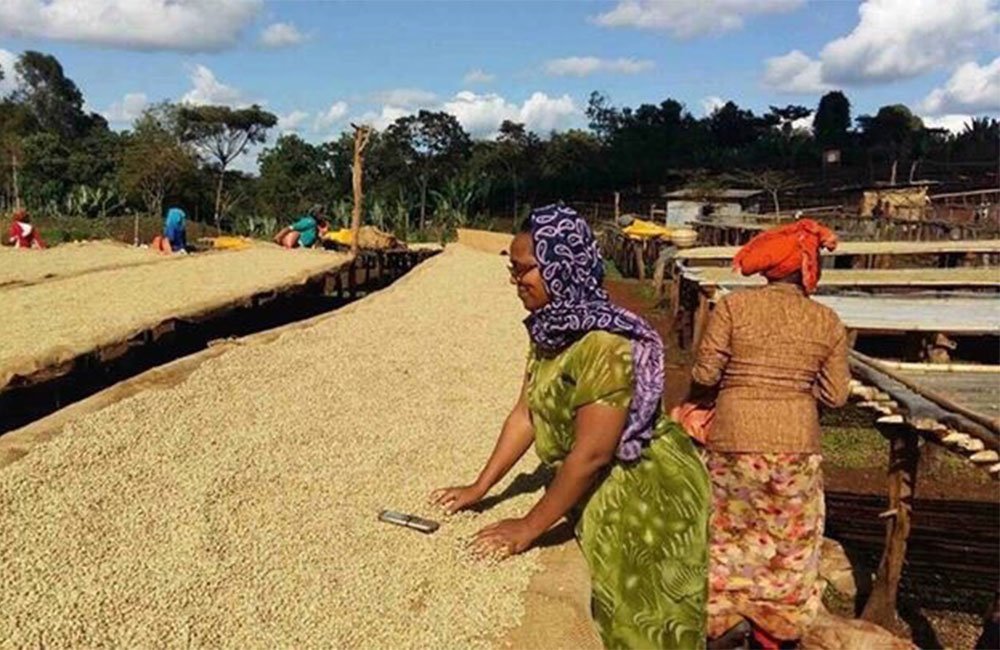 Gran café Etíope de Ambela
La estación de lavado Ambela está situada en el distrito de Binitu Ambela, en la zona de Guji, Etiopía, y proporciona ingresos a 6.000 pequeños productores.
En noviembre, los agricultores de la zona comienzan a cosechar las cerezas maduras y a entregarlas a la estación de lavado de Ambela.
Aquí, los lotes de café se lavan con agua del río, siendo despulpados con una máquina Agard y se retira el mucílago usando métodos de fermentación tradicionales. El café se fermenta entre 36 y 48 horas en uno de los 14 tanques de fermentación, lo cual complementa la acidez característica que posteriormente encontramos en la taza.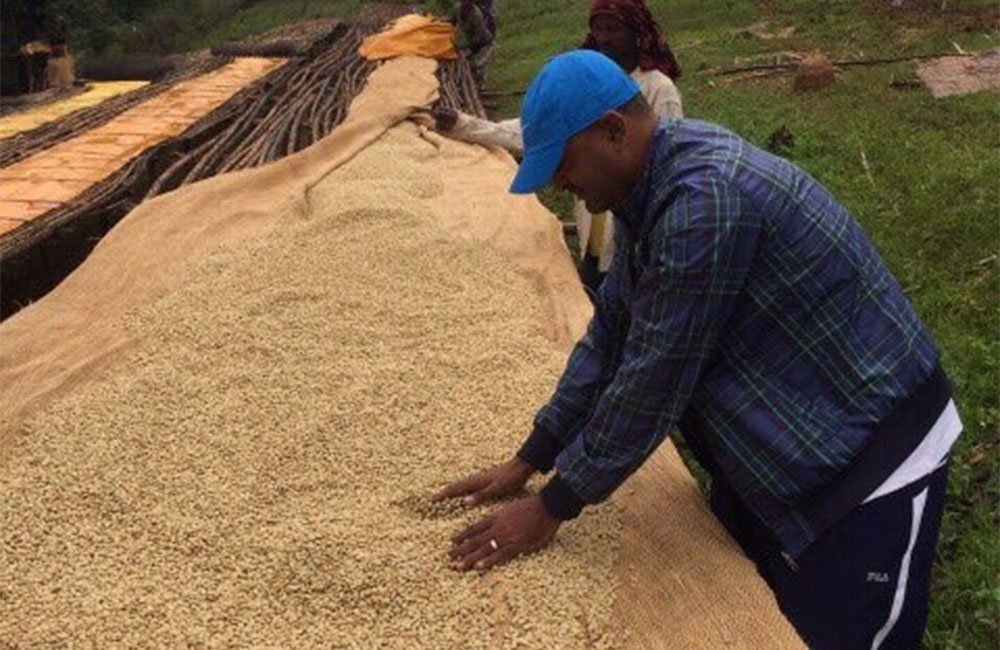 After that, washed coffee is dried on raised beds for 10 days, and then laid on drying tables for 21 days. At this point they are ready to be delivered to the city of
Yirgacheffe
, where they continue processing natural batches.
After the coffee season, the smallholders plant crops like maize and false bananas to sustain the smallholders livelihood when coffee is off-season.