Ethiopia
Peach, melon, jasmine
| | |
| --- | --- |
| |  Guji |
| |  1.900 – 1.980 aslm. |
| |  Heirloom |
| |  Washed |
| |  Small producers |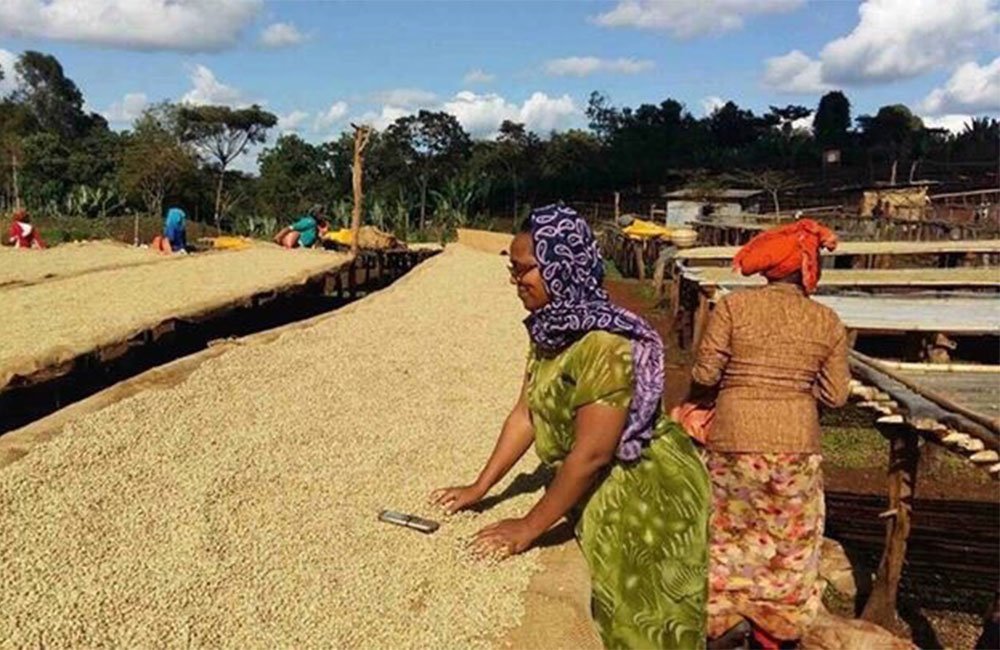 Great Ethiopian coffee
Ambela washing station provides an income for 6000 coffee smallholders that live in the Binitu Ambela district, Guji zone, Ethiopia.
In November, farmers start with harvesting the ripened cherries, and delivering them to Ambela washing station.
There, batches of coffee are washed with river water, using an Agard machine, no mucilage remover is used. Then, coffee is fermented for 36-48 hours in one of the 14 fermentation tanks, complementing the acidity found in the cup.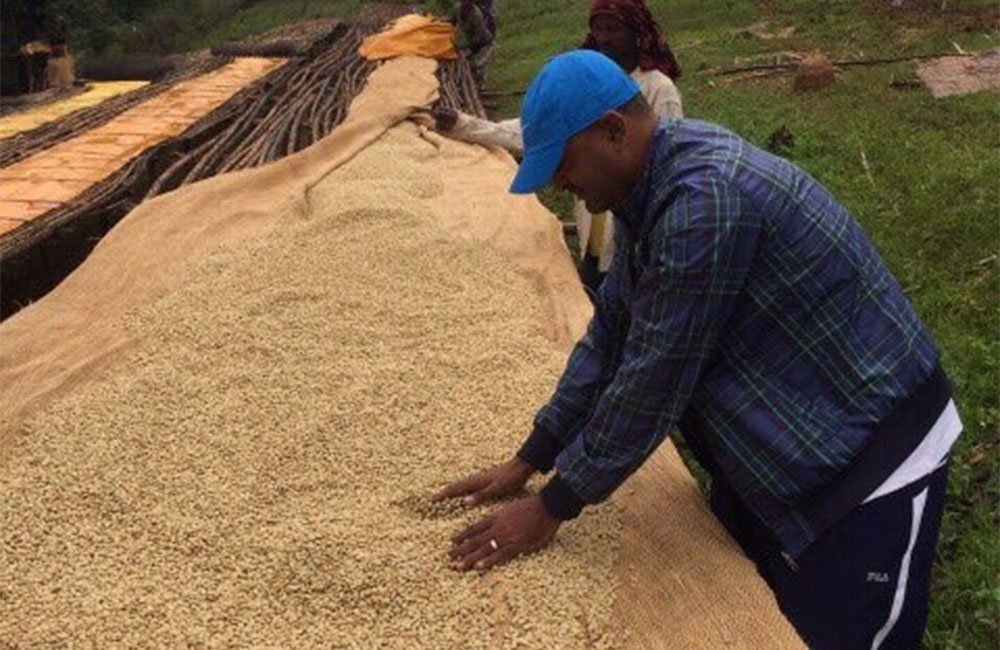 After that, washed coffee is dried on raised beds for 10 days, and then laid on drying tables for 21 days. At this point they are ready to be delivered to the city of
Yirgacheffe
, where they continue processing natural batches.
After the coffee season, the smallholders plant crops like maize and false bananas to sustain the smallholders livelihood when coffee is off-season.