Filter
Blackcurrant, strawberry jam, floral
 Kirinyaga

 1.800 masl.

 SL28 & SL34

 Washed

 

Small producer

s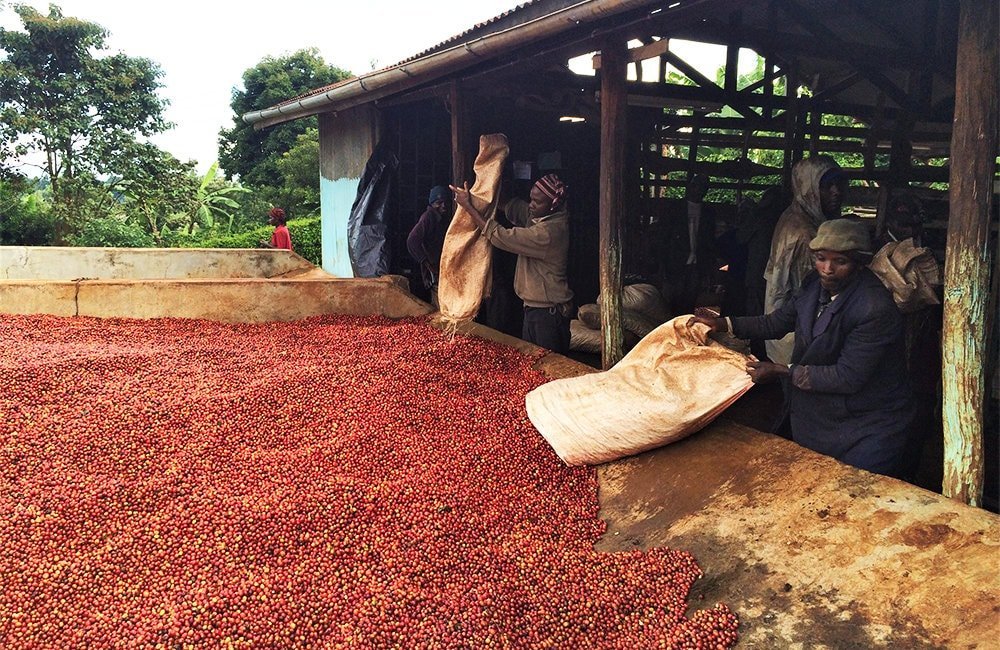 Muchagara AB one of the oldest washing stations in Kenya
This particular lot is an AB out-turn from the Muchagara washing station.
Muchagara washing station is part of the Baragwi Cooperative Society and is located near the town of Muchagara in Kirinyaga District.
Founded in 1959, Muchagara is one of the oldest washing stations in Kenya and now has over 1.000 members who deliver cherry to the wet mill, and most have between 200 and 500 trees.
The cherry that is brought to the Muchagara wet mill is pulped and fermented the same day and after 36 to 48 hours of fermentation the coffee is moved to soaking tanks.
Once the coffee has been soaked it is moved to the drying beds where it dries for between 10 and 15 days.
The vast majority of the coffee bought and sold in Kenya is traded through the national auction system, where marketing agents enter cooperatives' and estates' coffee and traders come to bid.
The main buyers from this auction system are large multinationals, who then offer the lots to importers and roasters.
Unfortunately, this has been the only way to purchase Kenyan coffee for a long time and we have become frustrated with the lack of transparency, poor service and price volatility.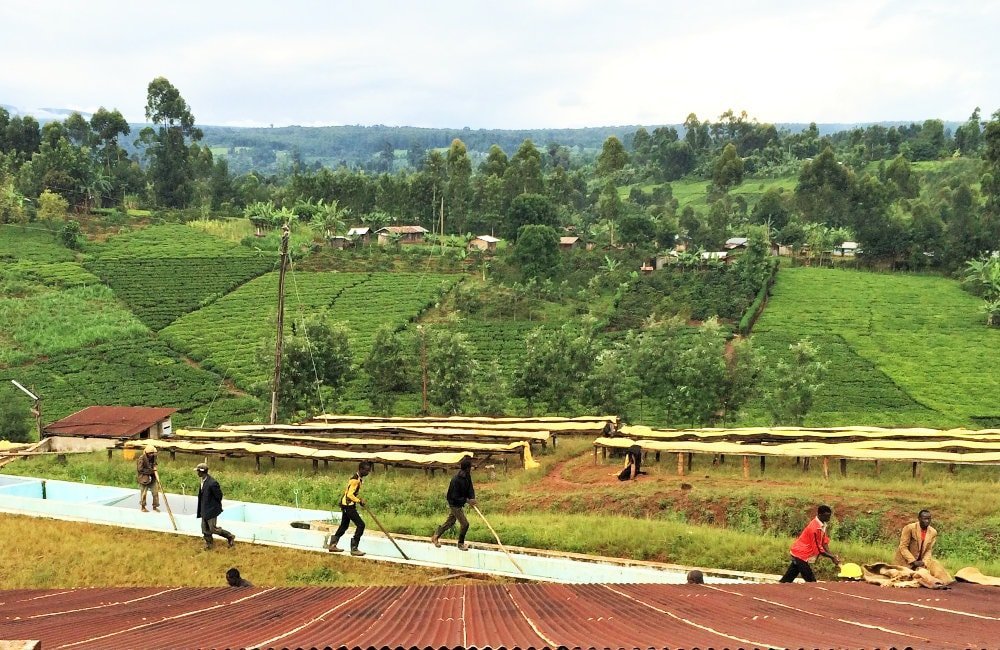 This year we have started buying directly from the auction using a local Kenyan company, who bid on the coffee on our behalf, after we have cupped through auction samples filtered by a local cupper.
This was not only a conscious decision to support local Kenyan businesses, but also to make the supply chain more efficient and save money, in order to pass on those savings to roasters.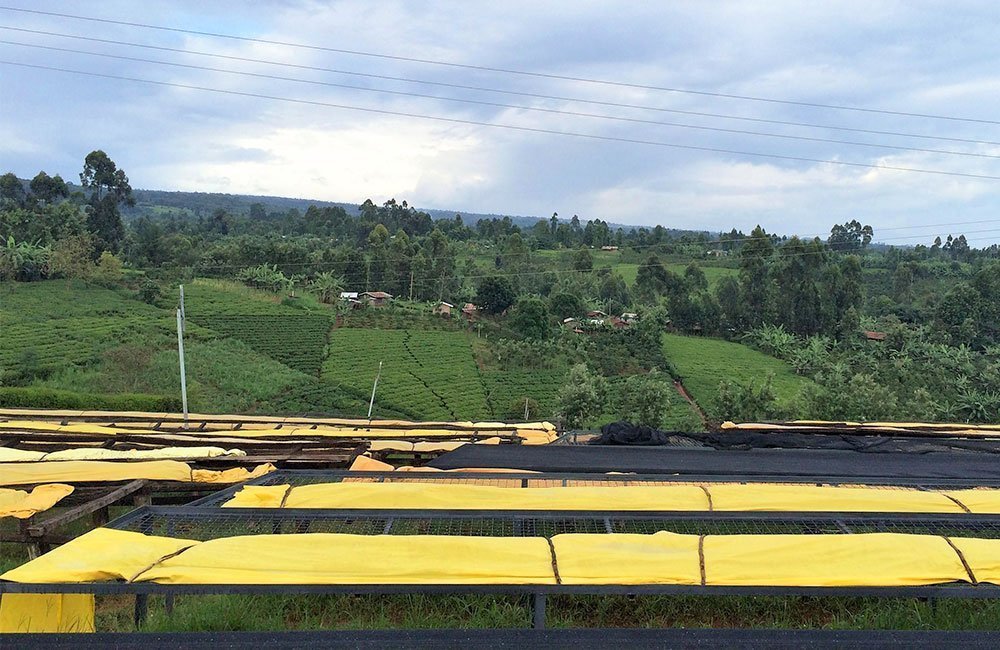 We hope that these savings help increase the presence of Kenyan coffees on roasters' menus.
This is intended to be the first part of a plan to work on the transparency limitations in Kenya and ultimately the goal is to avoid using the auction system at all, by working directly with farmers' associations, cooperatives and small estates, and not through a marketing agent.