New Packaging same philosophy
Ineffable Coffee Roasters matures and evolves. Maintaining the same philosophy of traceability and respect for the product and producers, we present a new image.
The change in packaging is born primarily out of the need to move towards a responsible packaging system, consistent with our values and the environment.
Accordingly, we move away from the 'kraft' bag that looks like paper, but is also composed of plastic and aluminium and therefore difficult to recycle, to recyclable bags made by our friends at Dutch Coffee Pack, a company committed to the environment that offers a sustainable option for the proper packaging of our coffees.
What does not change but is rather refreshed is the new design line.
For us, one of the key points in specialty coffee is the traceability of the product, knowing the origin thoroughly; the raw material, its origin and the people who make it possible.
This has always been present in the packaging, with a similar visual line, and different grids that take you from the origin of the coffee to Seville.
With this branding review, working once again with design studio Los Tipejos from Seville, we unify the entire packaging line, creating a common visual universe for all packages, both for 250gr and 1kg.
The new grid responds to the outbreak of all previous individual grids.
All origins are present and in continuous movement in the new visual.
Costa Rica, Peru, Brazil, Ethiopia, Kenya… every regular form that appears in the new packaging responds to a different origin.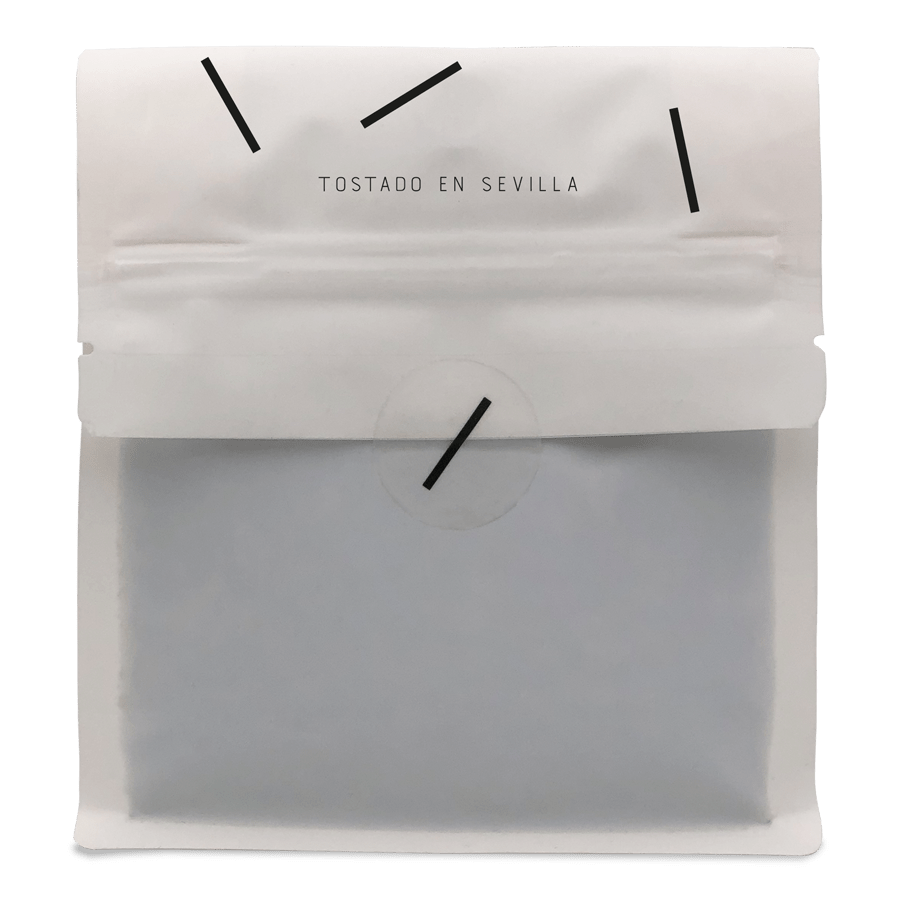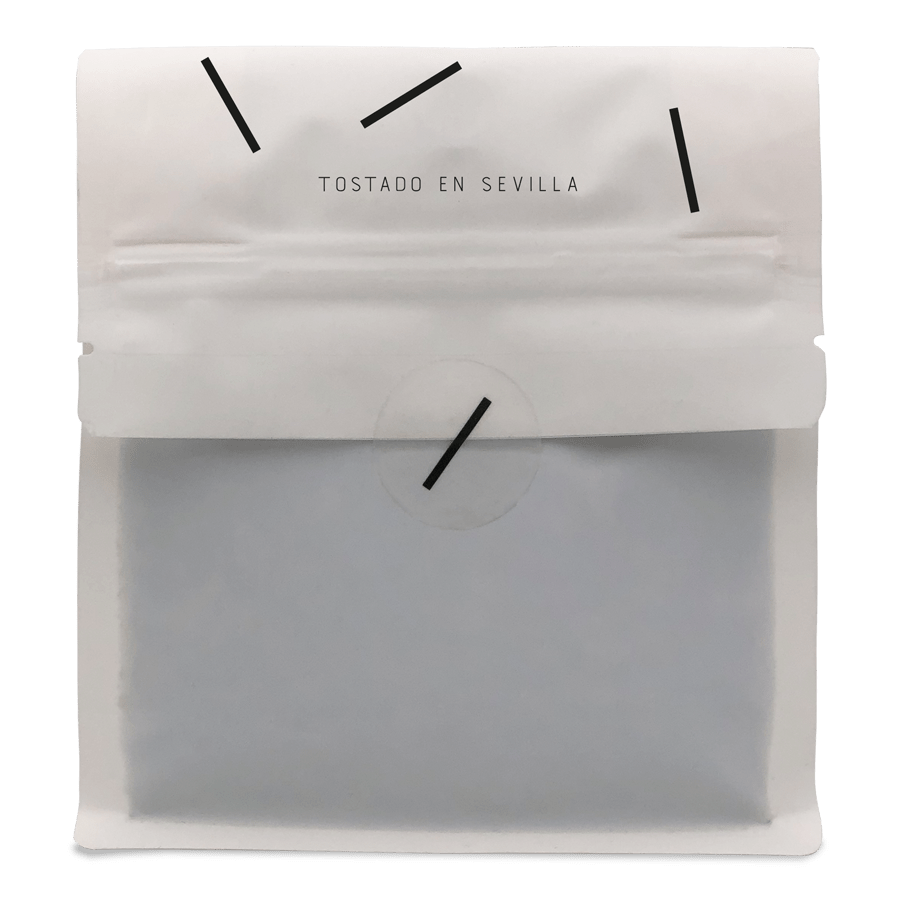 Guided by the new packaging line we completely change the stationery.
Coffee cards, brewing methods and postcards adopt a new universe more compact than the previous one, with new formats and printing paper.
We have also introduced a series of illustrations by Ana Jarén, a Sevillian artist, with whom we have had the pleasure of working and developing the concept of TOSTADO EN SEVILLA.
Borrowing the charm of our hometown and the talent of Ana Jarén, we have sought to reproduce everyday situations with a fun and casual touch, where specialty coffee is always present.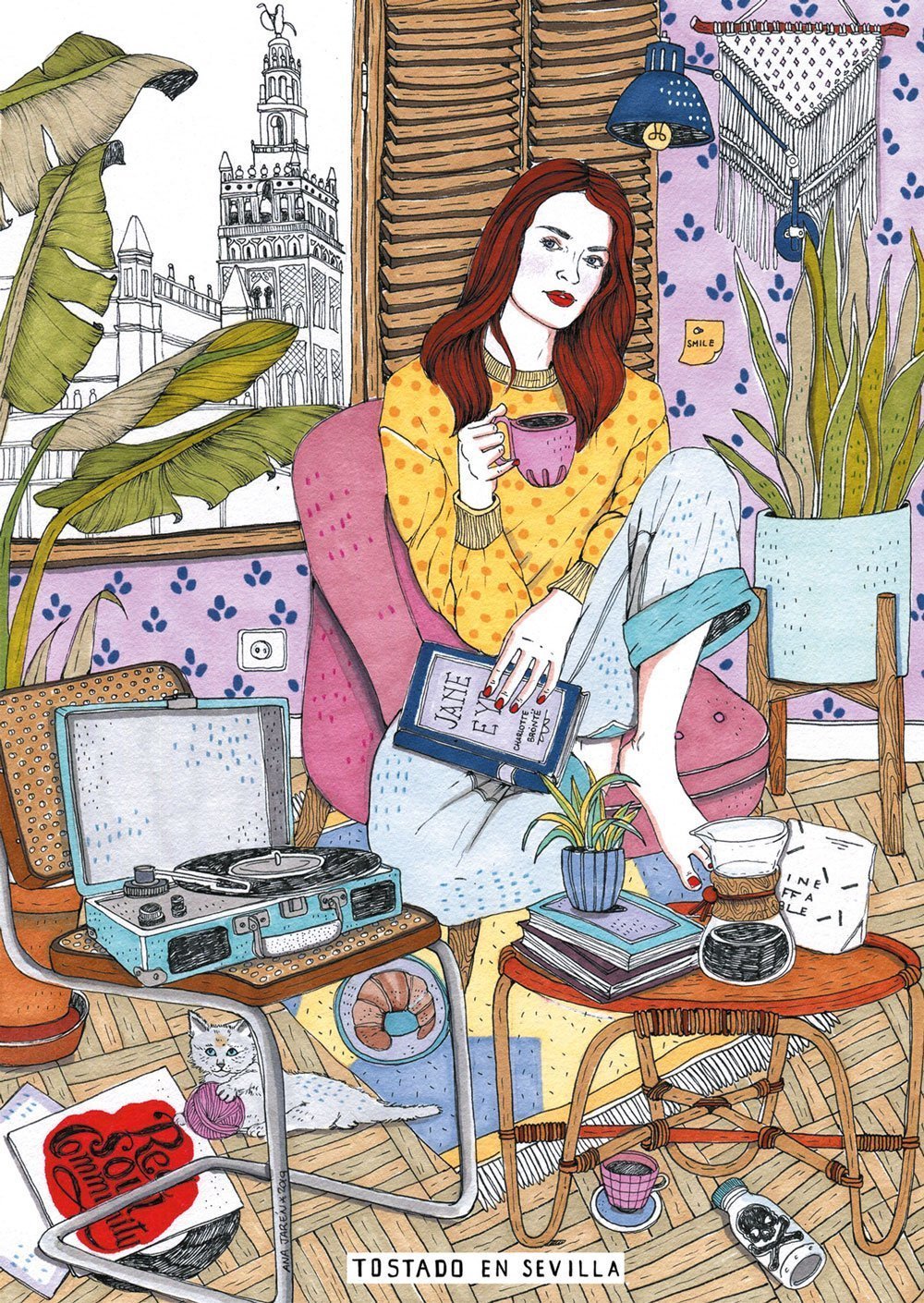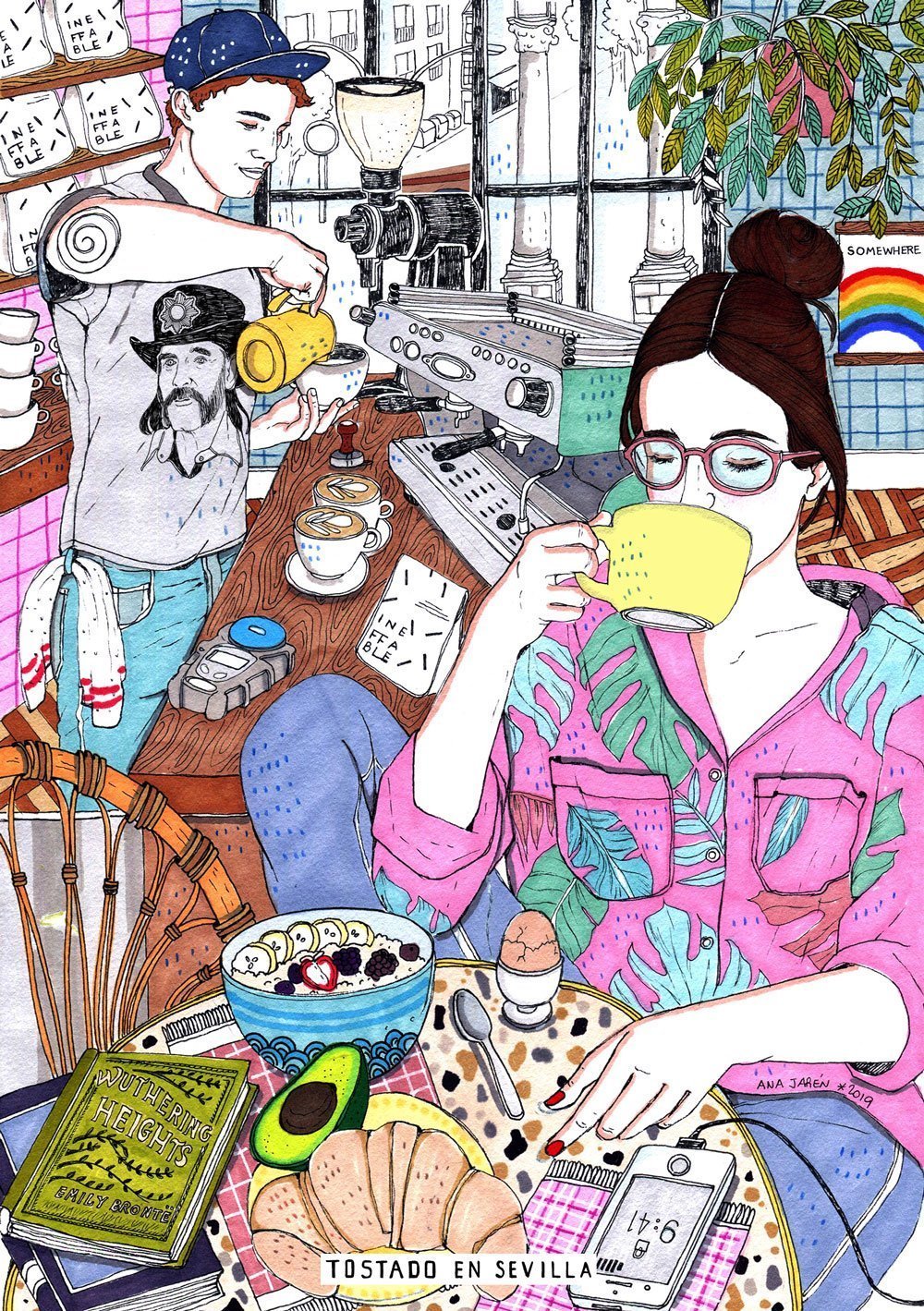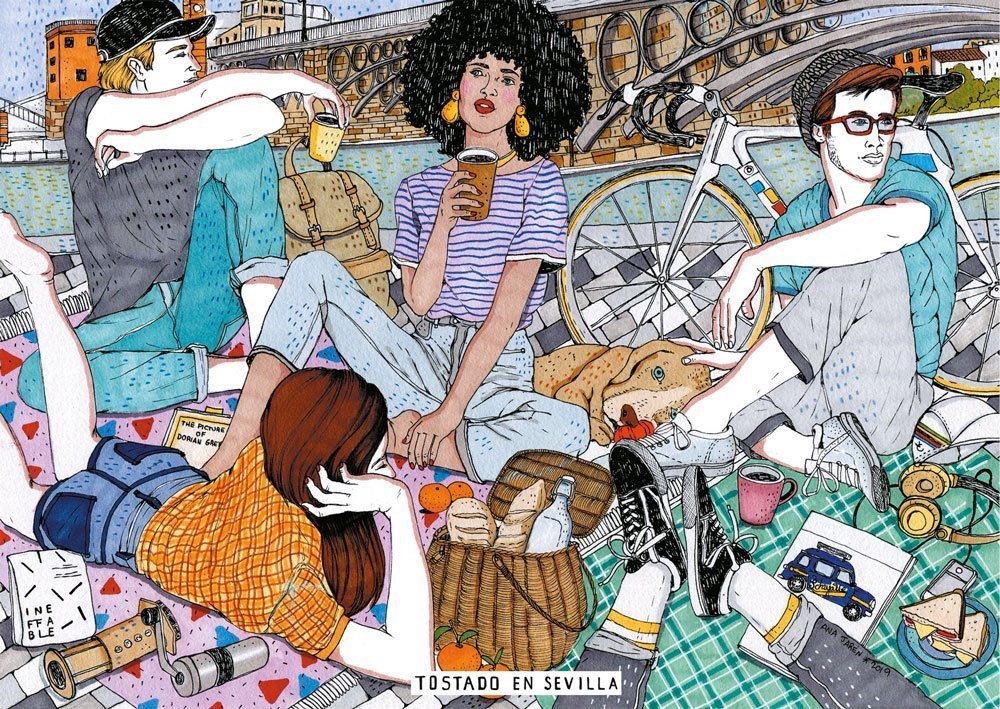 We are delighted with the result and we really hope you like it too!