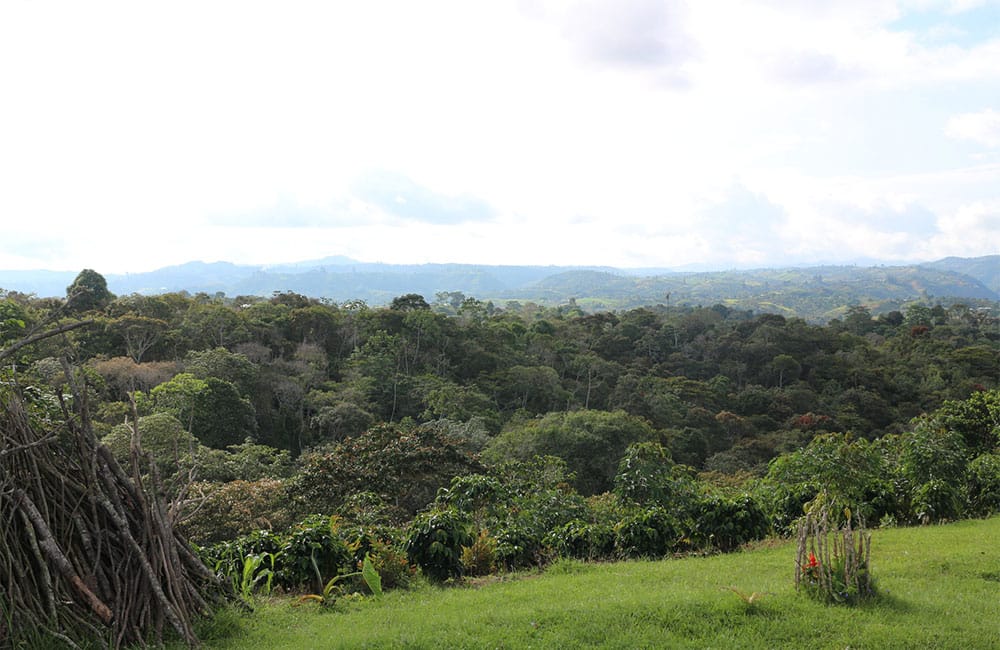 About This Coffee
Roger Antonio Baos grew up on his family coffee farm in Cauca.
He moved to Huila in the early 2000s and settled at Finca Las Delicias with his partner, Noralba and their daughter Yulica. Roger's son, Robinson owns and operates a coffee farm nearby.
Roger produces organic fertilizer that he applies to his coffee trees 2 to 3 times per year. The soil at Finca Las Delicias is mostly loam.
The land is watered by a naturally occurring spring.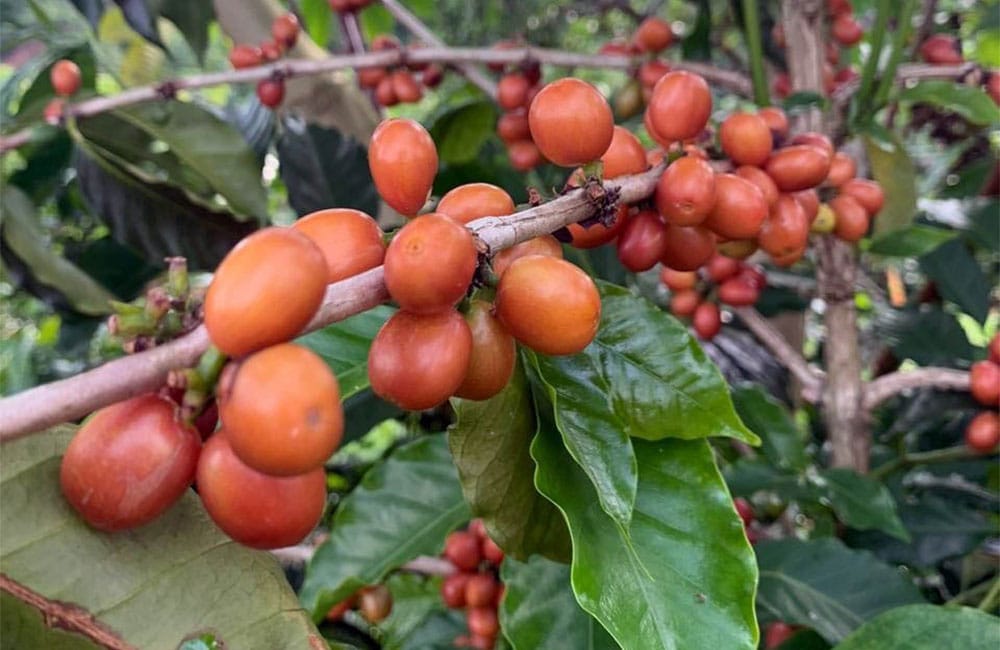 Pink Bourbon Varietal
Pink Bourbon is a rare and coveted varietal.
A hybrid of Yellow and Red Bourbon, this coffee stands out in every way—from the beautiful pink color of the cherries to the incredibly sweet and complex flavor of its seeds.
Even in ideal growing conditions, it is quite the challenge to cultivate Pink Bourbon.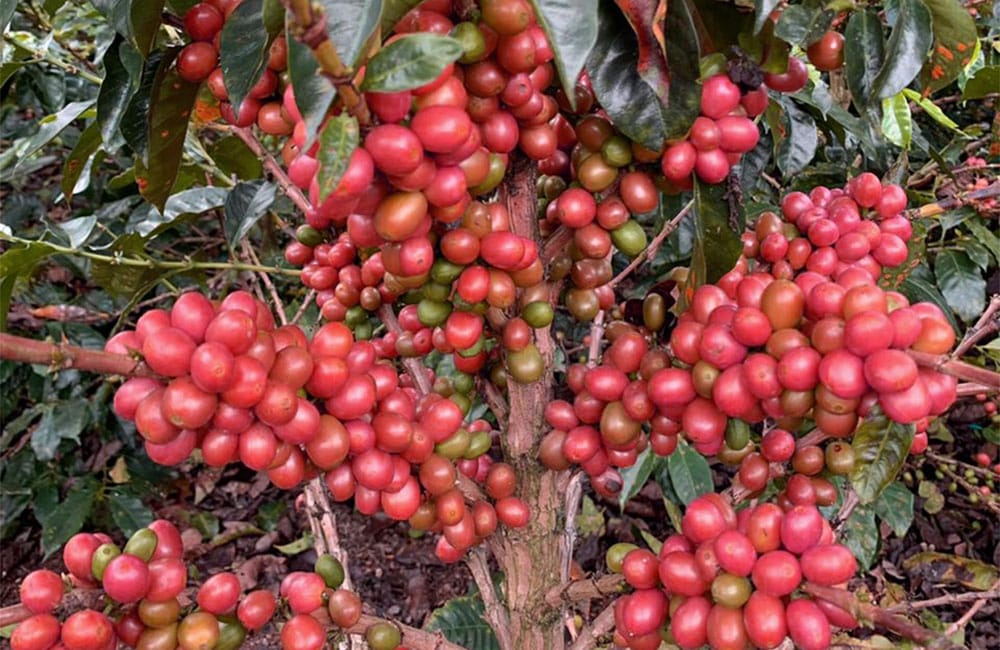 In addition to meticulous plant maintenance, farmers have to isolate their crops to achieve successful cross-pollination and the continuous production of pink fruit. 
Harvesting also requires additional care: coffee pickers must look for subtle color nuances to separate under ripe cherries from the mature ones.
Given all the variables at play, producing Pink Bourbon successfully is a strenuous task but worth the results, an elegant and balanced cup with extremely sweet floral tones.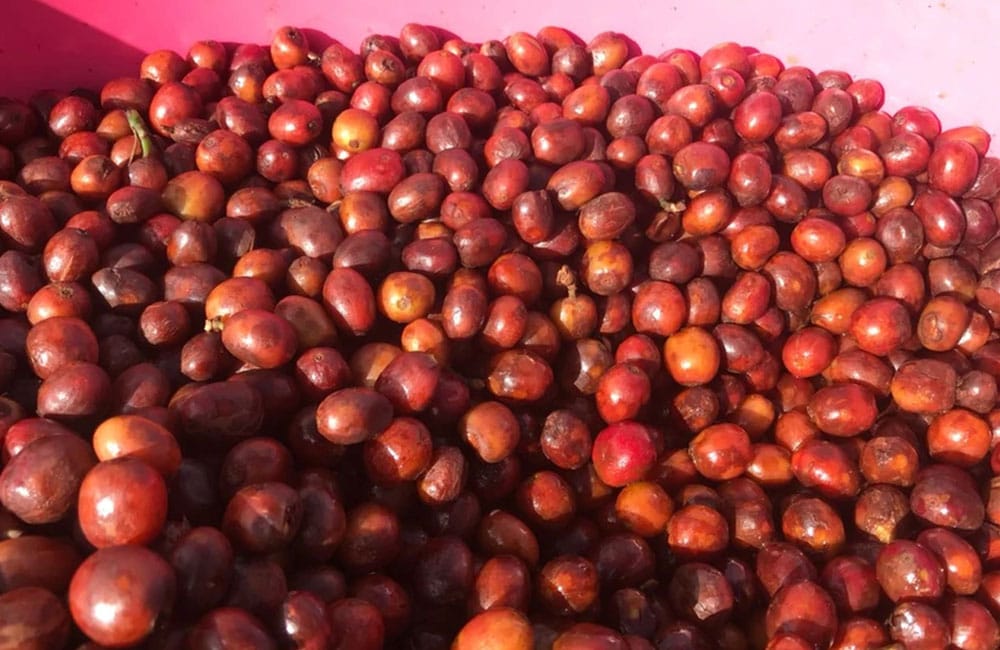 Harvest & Post-Harvest
Roger hires up to 18 laborers to handpick cherry.
He floats and visually sorts cherry upon receipt from laborers and places selected cherry in clean bags to rest overnight. In the morning,
Roger pulps cherry and ferments it for approximately 40 hours before washing the parchment and placing it in a parabolic dryer.
It takes approximately 14 to 20 days for parchment to dry.
Roger plans to build another parabolic dryer to increase his processing capacity.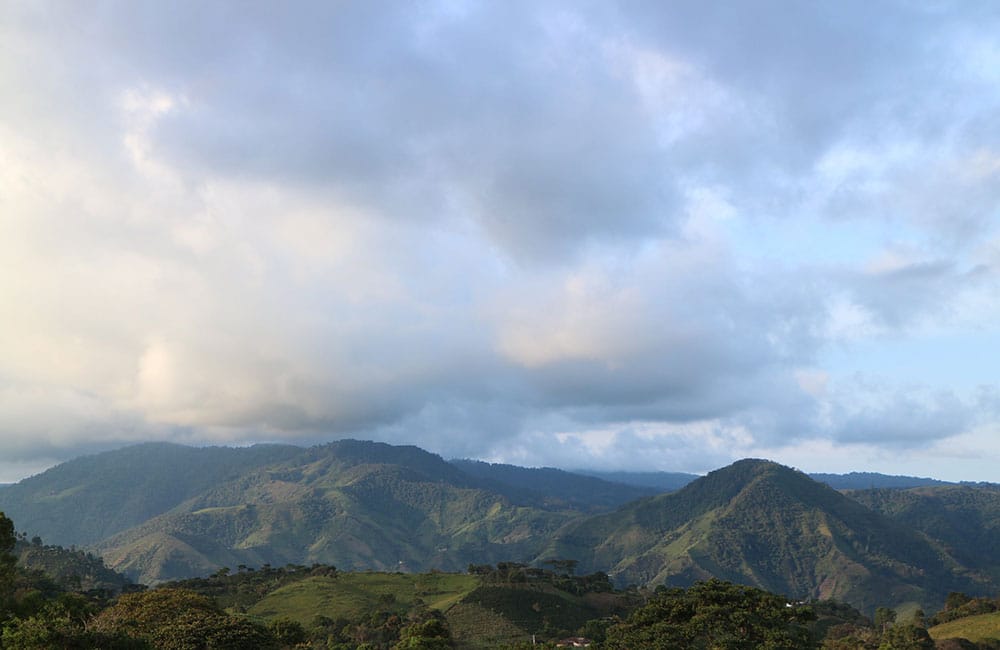 Huila Region
The Huila region is one of the most well-known coffee growing areas of Colombia.
The Department of Huila has a population of 1.125 million and is located in the southwest of the country.
The capital of the department is Neiva, a city of about 380,000. Along with Cauca and Nariño, Huila is one the three departments where the Colombian Massif is located.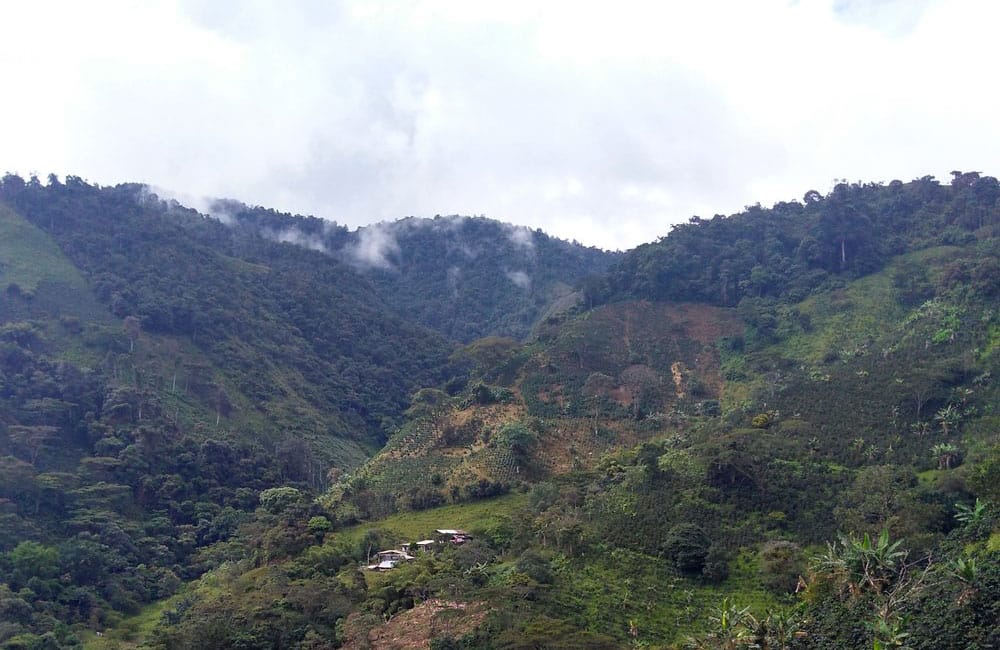 A massif is a group of mountain ranges, and the Colombian Massif, which is known locally as Nudo de Almaguer, provides up to 70% of safe drinking and agricultural water for the Colombian population.
The Magdalena River, Colombia's largest river, runs through the region, providing plenty of water for coffee farming and generating (directly and indirectly) up to 86% of Colombia GDP.
The mountain range also features the fertile volcanic soil so typical to the Andean Mountains.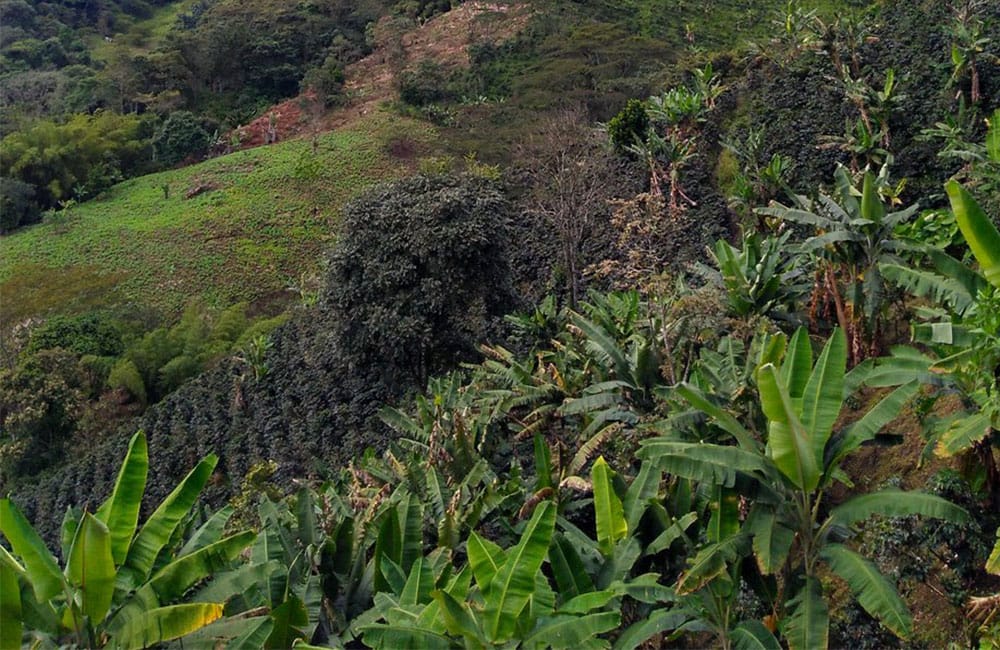 Coffee in Colombia
Colombia has been producing and exporting coffee that are renowned for their full body, bright acidity and rich aftertaste, since the early 19th century.
Thanks to its wide range of locations, climates and altitudes Colombia can meet demand for coffee throughout the whole year. Colombia boasts a wide range of climates and geographic conditions that, in turn, produce their own unique flavors in coffee.
This wide range of climates also means that harvest times can vary quite a bit. In fact, between all its different regions, Colombia produces fresh crops nearly all year round.
Besides its wide variety of cup profiles, Colombia has grown very quickly over the last ten years in certified coffee.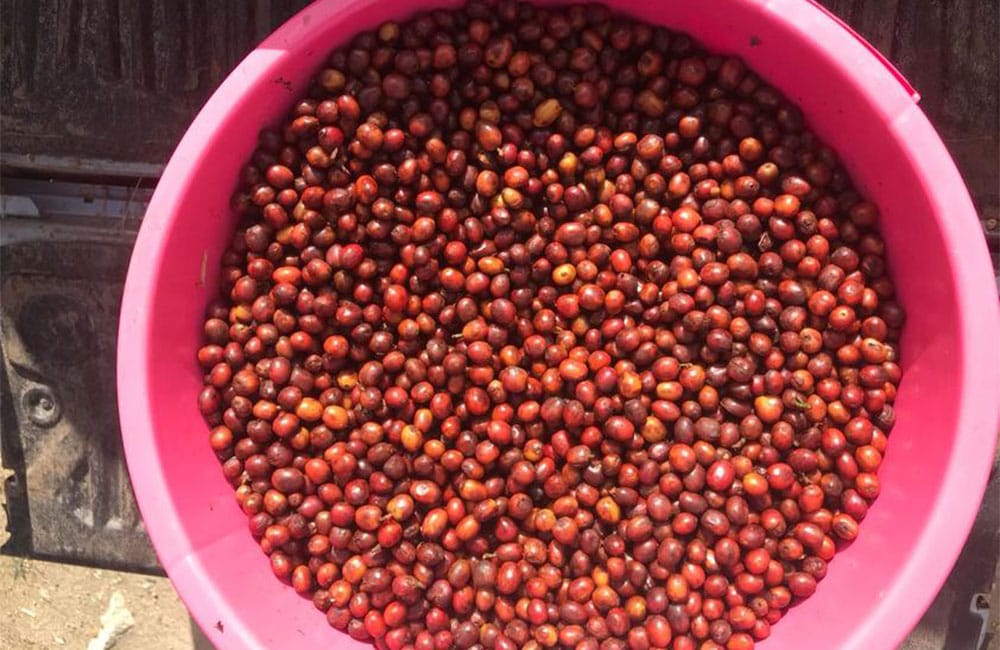 Most common certifications one could find are Fairtrade, Rainforest Alliance, UTZ and Organic.
The increasing focus on the specialty industry is changing the way traders and farmers do business.
It is becoming more common for farmers to isolate the highest quality beans in their lots to market separately.
These higher quality lots are often sold under specific brands or stories.