WORLDWIDE SHIPPING – Free shipping in peninsular Spain from 34,00€ / Delivery in 24/48 hours M-F
Wilfa Svart Aroma Precision Electric Coffee Grinder
Wilfa Svart Aroma Precision CGWS-130B
250gr capacity. Stainless steel conical burrs.
Stainless steel conical burrs.
Adjustable grind size for correct brewing in all methods.
Adjustable grinding time.
Clever coffee bean container to minimize mess.
Industry leading 5 year warranty.
Dimensions: 310mm long x 200mm wide x 160mm high.
Wilfa Svart Aroma Precision Electric Coffee Grinder
The Wilfa Svart Aroma Precision Electric Coffee Grinder is the home grinder we've all been waiting for. Manual coffee grinders are very useful and convenient. But on those rushed mornings or when we have to grind coffee for a lot of people… it may not be such a pleasant experience. Until now there weren't many alternatives: either you spent a fairly high amount of money on a professional electric grinder (which for most of us doesn't make much sense) or you had a manual grinder... yes, with conical ceramic or stainless steel burrs and with a nice wooden handle (like this one: Comandante Hand Grinder) but that little time (or not so little) grinding coffee was not going to go anywhere. And for many of us, that little time grinding coffee is almost therapeutic, but not always. That is why it is good news that we have the option of having an electric coffee grinder that grinds the coffee accurately, quickly and without heating the coffee at a good price.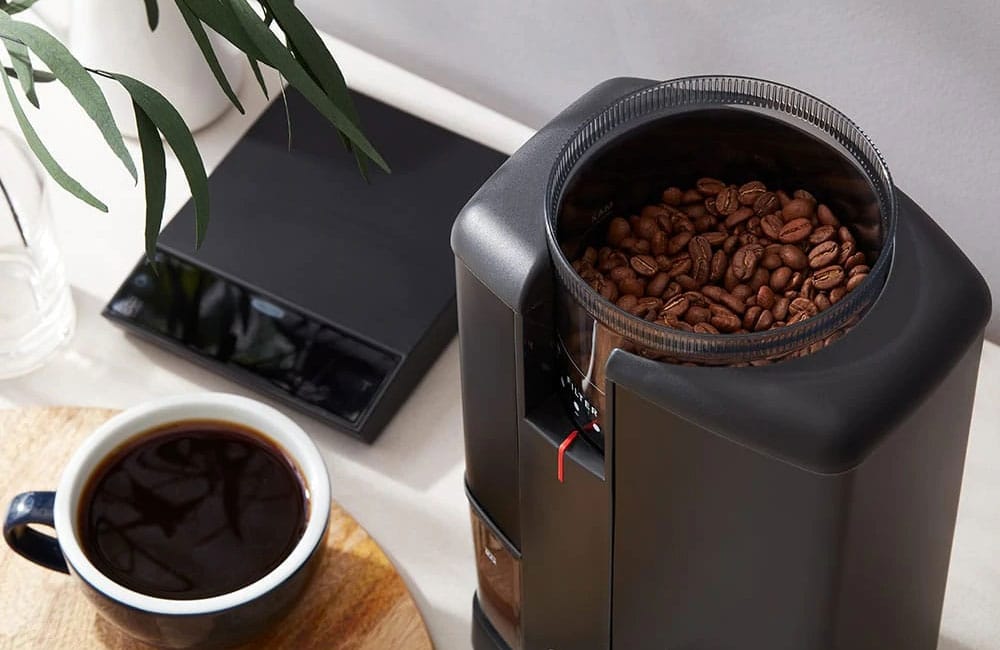 Wilfa's Svart Aroma Precision grinder is elegant and easy to use, but without sacrificing quality. It has conical stainless steel burrs, which grounds the coffee (and not crush it, like other electric grinders do). It allows a very easy and quick adjustment of the grind, so it will be very comfortable to adjust the coarseness of the grind for different brewing methods (in this post we explain the different grind sizes for each preparation method. The conical burrs allow a homogeneous and constant grinding, something that is very important to be able to carry out a correct coffee extraction.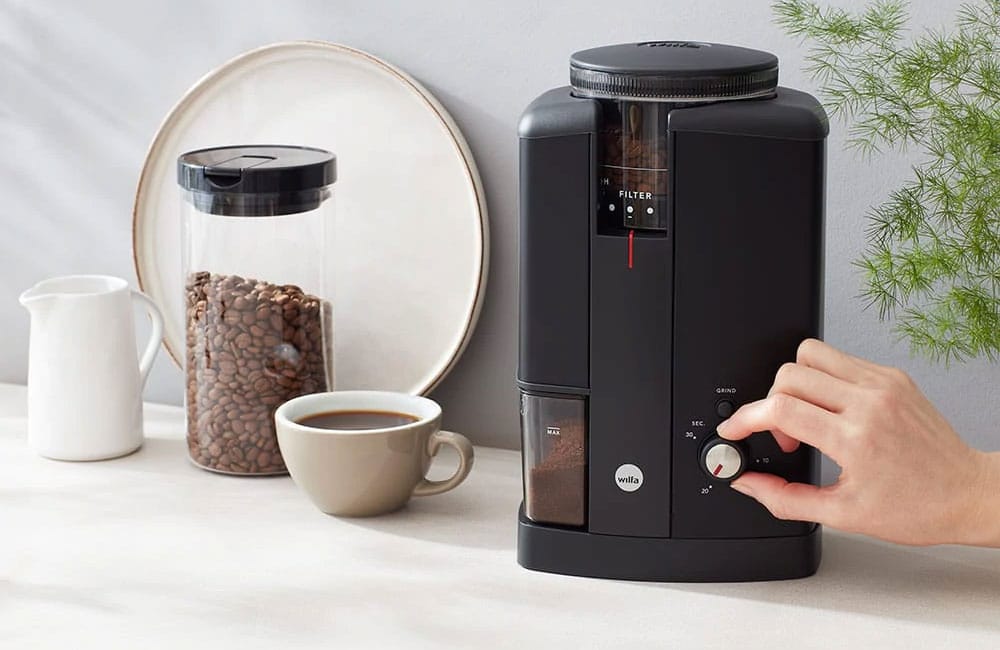 It is made of polycarbonate and steel and has a load capacity of up to 250 grams. Both the small drum to store the coffee beans and the container where it is ground are removable and easy to clean. We also love manual coffee grinders... They are practical and you can take them anywhere, but this Svart Aroma Precision grinder from the Wilfa brand has surprised us because it offers us features that we had only seen before in professional electric grinders at an affordable price.
Additional information
| | |
| --- | --- |
| Weight | 2100 g |
| Brand: | Wilfa |
Shipping
· Free shipping with 34,00€ plus order. Only applicable in peninsular Spain.
· Shipping costs per order are 4,00€ (VAT included), for peninsular Spain.
· For any other areas or countries please proceed to cart, type in your address and it will automatically show your shipping cost.
IneffablePoints
Make the most out of your recurring coffee orders with the IneffablePoints programme.
How does the programme work?
It's simple, with every purchase you will automatically receive:
15 IneffablePoints for every €1 spent in Ongoing Subscription orders.
10 IneffablePoints for every €1 spent in regular coffee orders.
1 IneffablePoints for every €1 spent on accessories orders.
How and when can i redeem my points?
Once you have accumulated 2,000 IneffablePoints, you can redeem them on your next order at the checkout section:
2,000 IneffablePoints = €10 discount on your order.
Your IneffablePoints will appear automatically in the checkout section every time you make a new purchase and you will have the option to redeem them on the go.
You can discount up to 50% of the total amount of your order by using IneffablePoints.
The minimum amount of IneffablePoints redeemable is 2.000 while there is no maximum amount.
IneffablePoints expire after one year.
Your IneffablePoints are automatically associated with your customer account on our website. You can check your IneffablePoints balance at any time by accessing your customer account here: https://ineffablecoffee.com/my-account/