WORLDWIDE SHIPPING – Free shipping in peninsular Spain from 34,00€ / Delivery in 24/48 hours M-F
Comandante Hand Grinder C40 MK4
238,00€ – 264,00€ VAT included
Diameter: 6 cm.
Height: 16 cm.
Weight: 739 gr.
Outer Burr Size: 39mm.
Inner Burr Size: 30mm.
Burr Type: Conical Steel Burrs.
Burr Material: Patented High-Alloyed High Nitrogen.
Stainless Steel Body Material: Stainless Steel (Wood Veneer).
Wood Surface Treatment: Natural Based Wax-Oil.
Hopper and Grounds Container capacity: 40-45 gr. of coffee.
Comandante Hand Grinder
Made by and for true specialty coffee enthusiasts, the C40 is a powerful, high-performance hand coffee grinder with an advanced conical burr set design. The selection of the burr material is the result of extensive work of research and product development. With a stainless steel body wrapped in a thin veneer (treated with natural wax oil) a Black Forest oak wood handle and a glass container for ground coffee, the Comandante C40 MKIII manual grinder is exceptionally attractive. But attention to detail does not just stop at the beautiful exterior design. Inside, it features a stainless steel axle, crank and micro ball bearings, and high-nitrogen martensitic steel burrs, highly resistant to pitting. These conical burrs are particularly strong and sharp.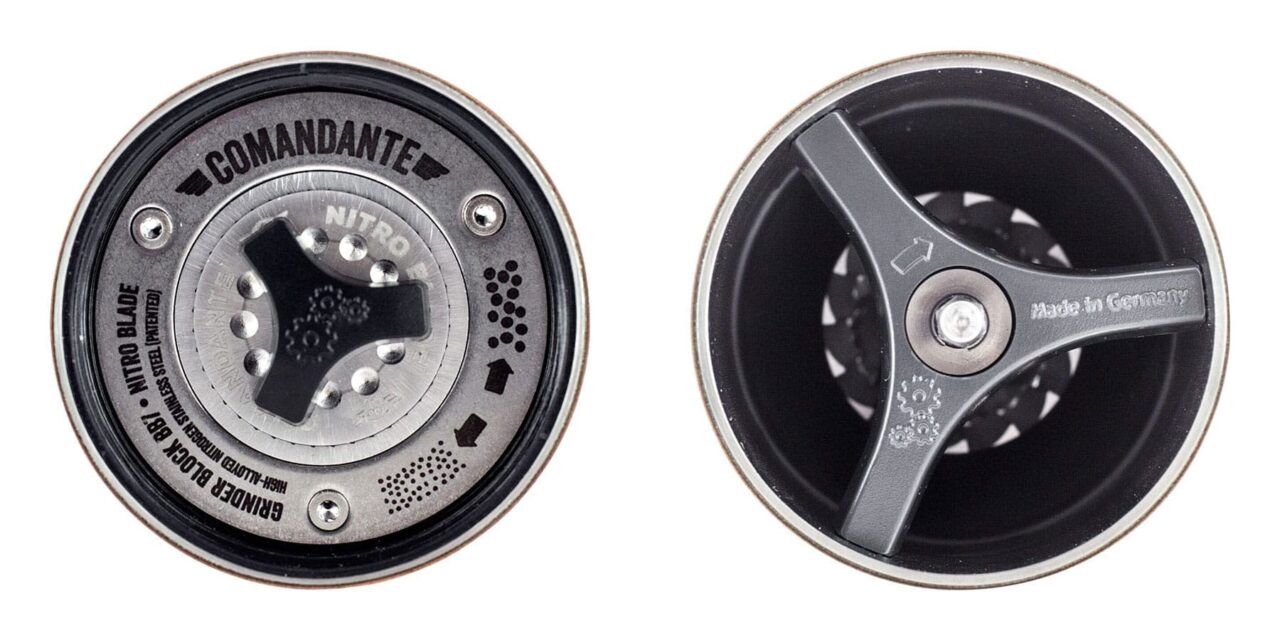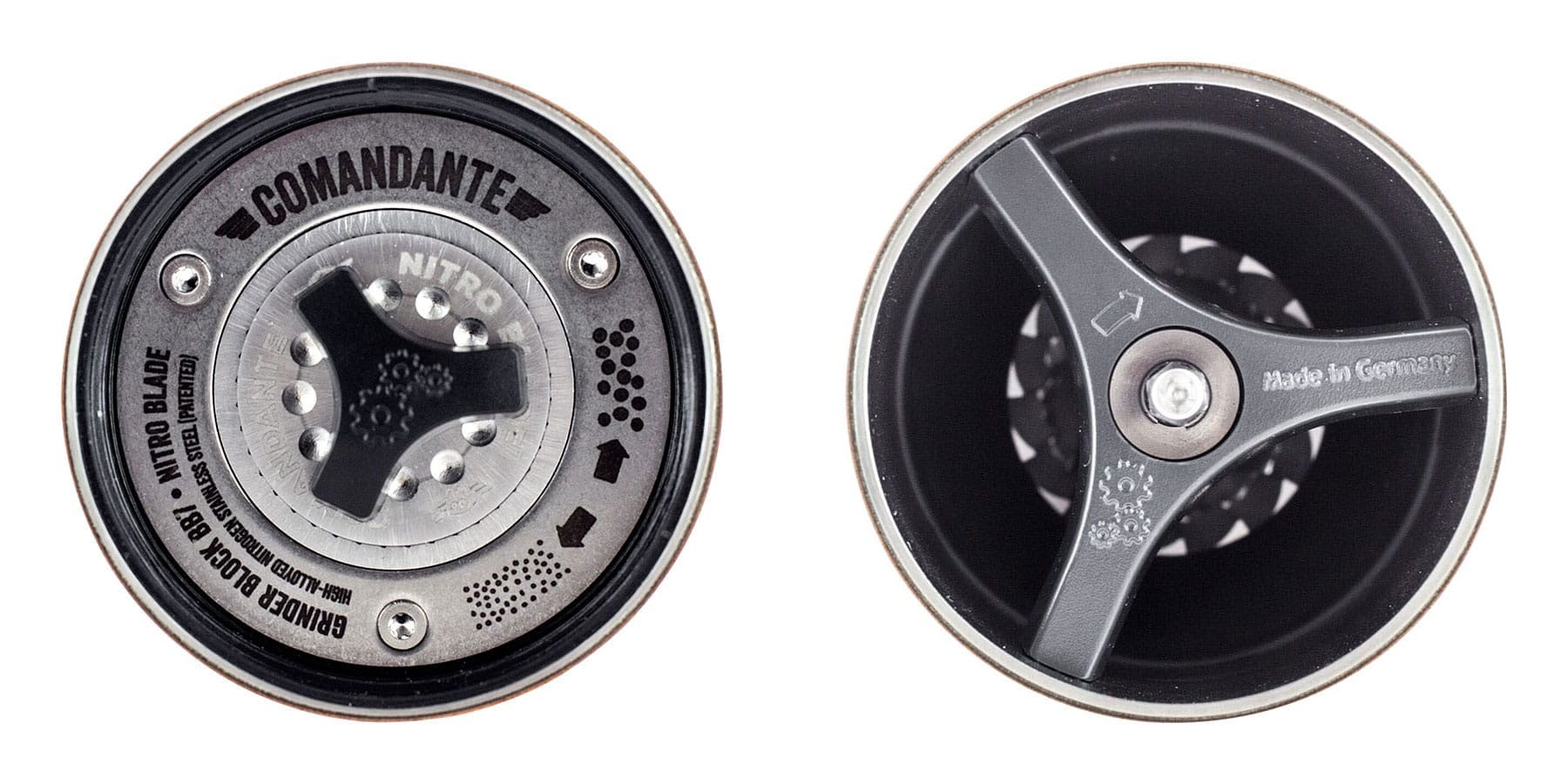 The Comandante C40 is capable of any grind size, from Turkish to the French press. Adjusting the grind is easy: simply remove the glass container and turn the plastic knob while holding the handle firmly. It has a stepped grinding setting, which allows you to count clicks, after zeroing the burrs, you can easily return to any grind size. https://youtu.be/CI8H8sVAsjE?rel=0
Additional information
| | |
| --- | --- |
| Weight | N/A |
| Comandante model: | American Cherry, Black, Alpine Lagoon, Copper Mountain, Liquid Amber, Racing Green, Snow White, Sunset, Virginia Walnut, X25 Trailmaster Dune |
| Brand: | Comandante |
Shipping
· Free shipping with 34,00€ plus order. Only applicable in peninsular Spain. · Shipping costs per order are 4,00€ (VAT included), for peninsular Spain. · For any other areas or countries please proceed to cart, type in your address and it will automatically show your shipping cost.
IneffablePoints
Make the most out of your recurring coffee orders with the IneffablePoints programme.
How does the programme work?
It's simple, with every purchase you will automatically receive:
15 IneffablePoints for every €1 spent in Ongoing Subscription orders.
10 IneffablePoints for every €1 spent in regular coffee orders.
1 IneffablePoints for every €1 spent on accessories orders.
How and when can i redeem my points?
Once you have accumulated 2,000 IneffablePoints, you can redeem them on your next order at the checkout section:
2,000 IneffablePoints = €10 discount on your order.
Your IneffablePoints will appear automatically in the checkout section every time you make a new purchase and you will have the option to redeem them on the go.
You can discount up to 50% of the total amount of your order by using IneffablePoints.
The minimum amount of IneffablePoints redeemable is 2.000 while there is no maximum amount.
IneffablePoints expire after one year.
Your IneffablePoints are automatically associated with your customer account on our website. You can check your IneffablePoints balance at any time by accessing your customer account here: https://ineffablecoffee.com/my-account/