Description
Comandante Hand Grinder
Made by and for true specialty coffee enthusiasts, the C40 is a powerful,
high-performance hand coffee grinder with an advanced conical burr set design.
The selection of the burr material is the result of extensive work of research and product development.
With a stainless steel body wrapped in a thin veneer (treated with natural wax oil)
a Black Forest oak wood handle and a glass container for ground coffee,
the Comandante C40 MKIII manual grinder is exceptionally attractive.
But attention to detail does not just stop at the beautiful exterior design.
Inside, it features a stainless steel axle, crank and micro ball bearings, and high-nitrogen martensitic steel burrs, highly resistant to pitting.
These conical burrs are particularly strong and sharp.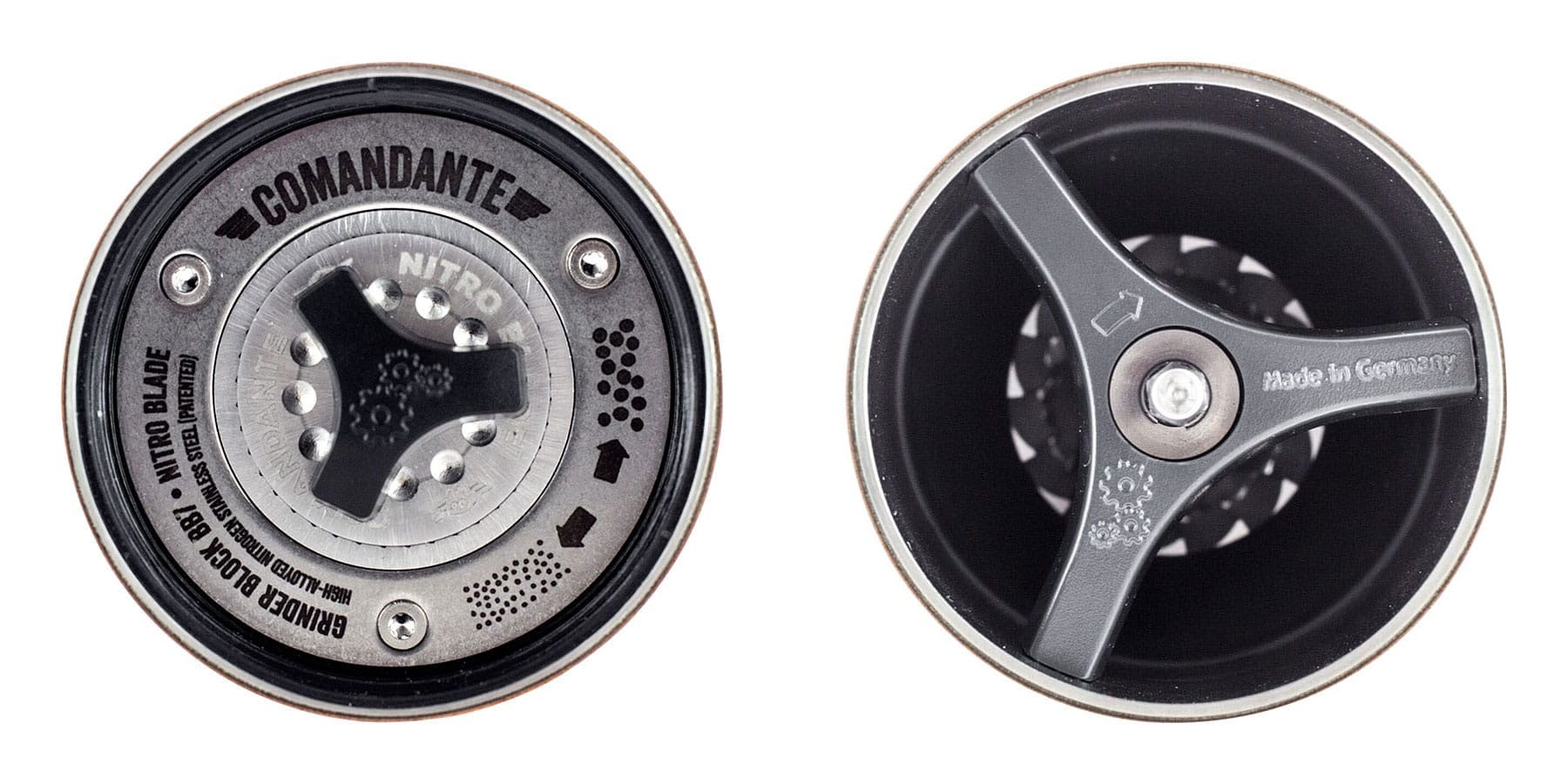 The Comandante C40 is capable of any grind size, from Turkish to the French press.
Adjusting the grind is easy: simply remove the glass container and turn the plastic knob while holding the handle firmly.
It has a stepped grinding setting, which allows you to count clicks, after zeroing the burrs, you can easily return to any grind size.