WORLDWIDE SHIPPING – Free shipping in peninsular Spain from 34,00€ / Delivery in 24/48 hours M-F
Each cup is unique.
· Handmade in the traditional way.
· High temperature clay.
· Special thickness for heat retention.
· Ideal coffee size.
· Clean and simple design.
· Hand and machine washable.
· Microwave safe.
· Capacity: 230ml.
Ineffable x Virgen Cup for coffee
Ineffable Coffee x Virgen Cerámica is the crossroads between the worlds of specialty coffee and artisan ceramics. Two different worlds, with the same philosophy: the love for things well made. This precious cup is a representation of our continuous effort to extend the boundaries of coffee beyond the established and turn it into an ineffable experience. Each one of these has gone through a manual elaboration process. Handcrafted one by one by the hands of Virginia Paz. Her work boasts a deep love for matter and its possibilities of natural and organic expression. A philosophy that resonates profoundly with our vision for specialty coffee. Each piece is slightly different, unique. With a minimalist and simple design, but with its own personality. The mugs have been made with high temperature clay. They have an ideal thickness to keep coffee warm and a suitable size for all your brews, from a V60 to an AeroPress. In addition, its width will allow both your taste and olfactory senses to participate, thus improving the flavours.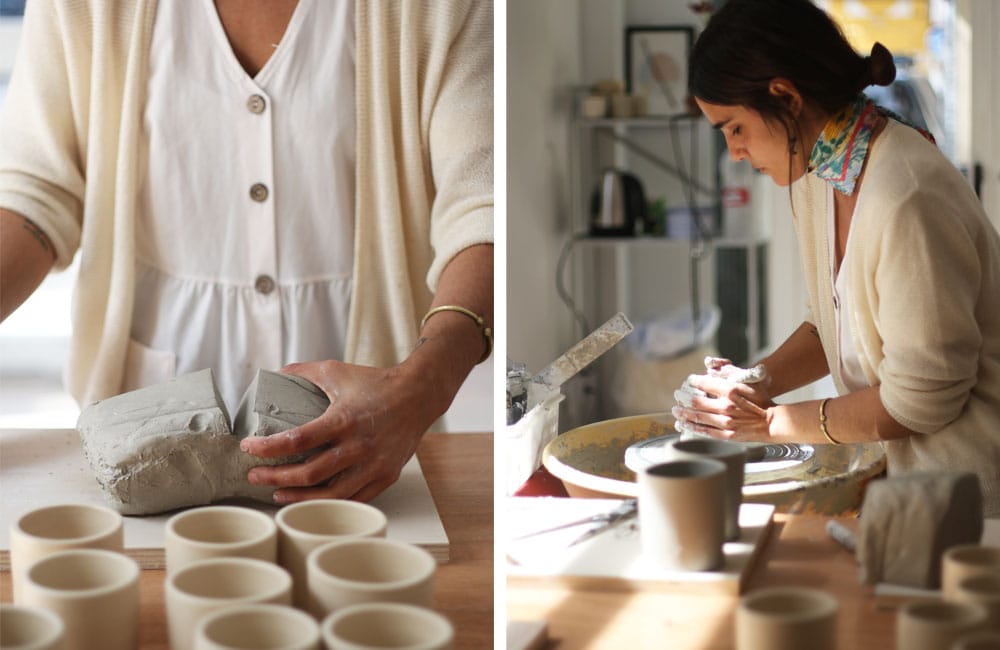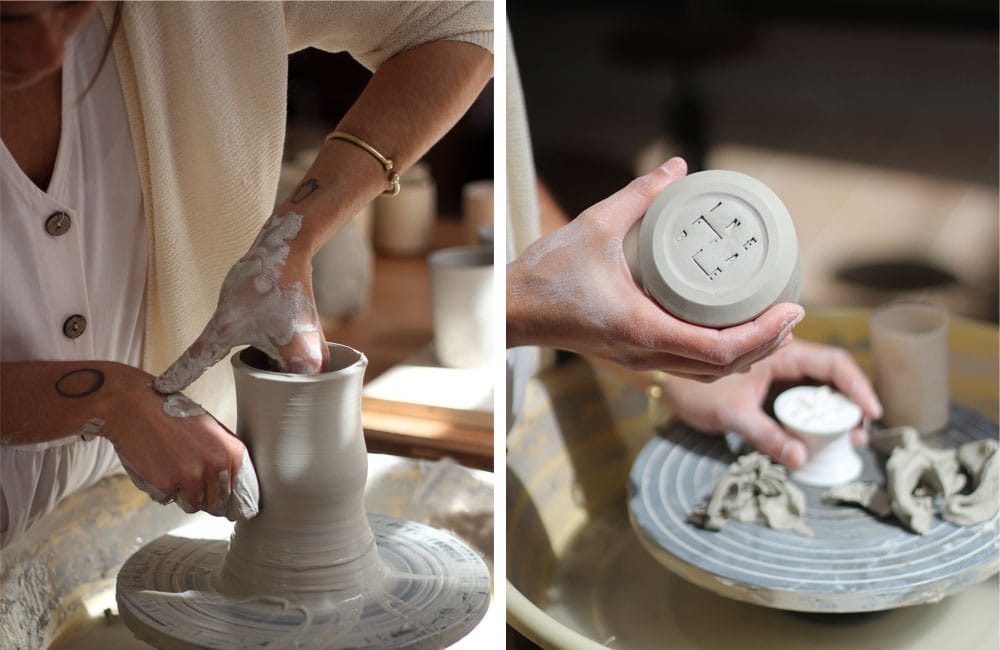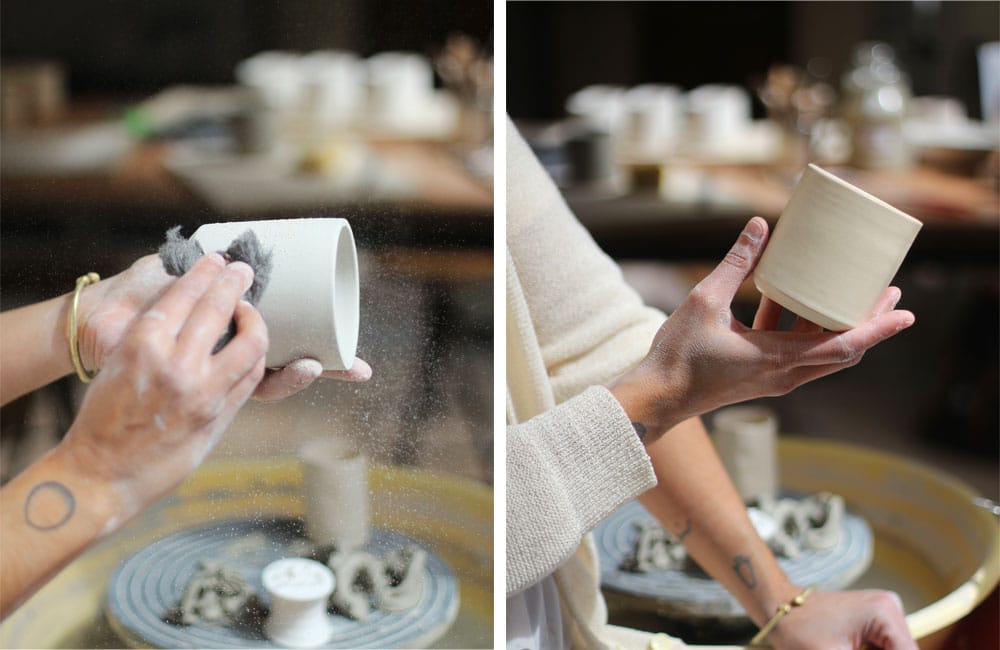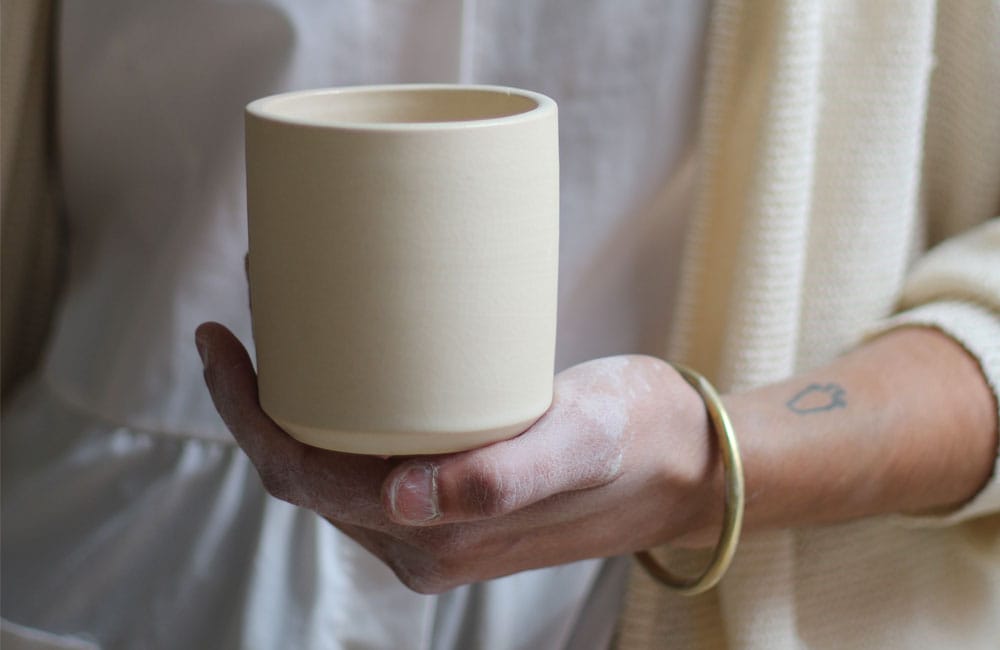 Additional information
| | |
| --- | --- |
| Weight | 50 g |
| Dimensions | 18 × 13 × 13 mm |
| Brand: | Ineffable Coffee, Ana Jarén |
Shipping
· Free shipping with 34,00€ plus order. Only applicable in peninsular Spain.
· Shipping costs per order are 4,00€ (VAT included), for peninsular Spain.
· For any other areas or countries please proceed to cart, type in your address and it will automatically show your shipping cost.
IneffablePoints
Make the most out of your recurring coffee orders with the IneffablePoints programme.
How does the programme work?
It's simple, with every purchase you will automatically receive:
15 IneffablePoints for every €1 spent in Ongoing Subscription orders.
10 IneffablePoints for every €1 spent in regular coffee orders.
1 IneffablePoints for every €1 spent on accessories orders.
How and when can i redeem my points?
Once you have accumulated 2,000 IneffablePoints, you can redeem them on your next order at the checkout section:
2,000 IneffablePoints = €10 discount on your order.
Your IneffablePoints will appear automatically in the checkout section every time you make a new purchase and you will have the option to redeem them on the go.
You can discount up to 50% of the total amount of your order by using IneffablePoints.
The minimum amount of IneffablePoints redeemable is 2.000 while there is no maximum amount.
IneffablePoints expire after one year.
Your IneffablePoints are automatically associated with your customer account on our website. You can check your IneffablePoints balance at any time by accessing your customer account here: https://ineffablecoffee.com/my-account/