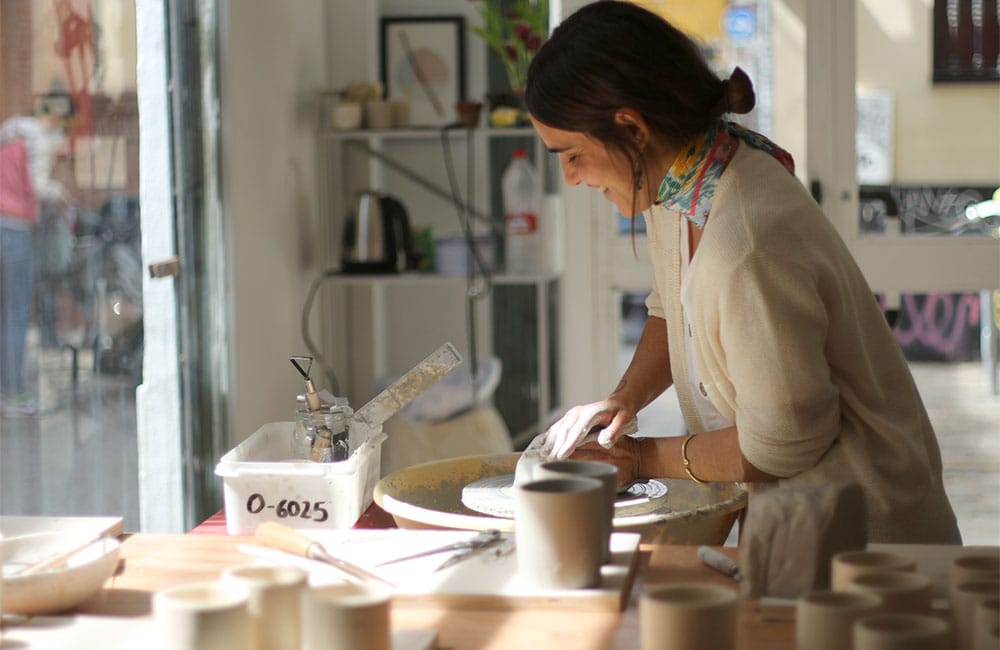 Ceramic cup in collaboration with Virgen Cerámica
Ineffable Coffee x Virgen Cerámica is the
crossroads
between the worlds of specialty coffee and artisan ceramics.
Two different worlds, with the same philosophy: the love for things well made.
This precious cup is a representation of our continuous effort to extend the boundaries of coffee beyond the established and turn it into an ineffable experience.
Each one of these has gone through a manual elaboration process. Handcrafted one by one by the hands of Virginia Paz.
Her work boasts a deep love for matter and its possibilities of natural and organic expression.
A philosophy that resonates profoundly with our vision for specialty coffee.
Each piece is slightly different, unique. With a minimalist and simple design, but with its own personality.
The mugs have been made with high temperature clay, they have an ideal thickness to keep coffee warm and a suitable size for all your brews, from a V60 to an Aeropress.
In addition, its width will allow both your taste and olfactory senses to participate, thus improving the flavours.