Cupping notes: applesauce, toffee, white chocolate
| | |
| --- | --- |
| |  Tolima |
| |  1,800 – 2,000m. |
| |  Castillo, caturra, colombia |
| |  Washed |
| |  Smallholders |
| |  Harvest 2022 |
El Rubí is the name of a small group of producers in Planadas, a small rural town in the department of Tolima, a region of Colombia.
This mountainous region is located at an altitude of between 1,800 and 2,000 meters above sea level and has an ideal climate for growing specialty coffee.
These small producers belong to three 'veradas' in the town of Planadas. A 'verada' is the smallest territorial division in Colombia and refers to a small agrarian community made up of numerous plots and neighbours on rural roads.
Osito, our export partner for Colombian coffee, works with this small and informal collection of coffee farmers to help them standardise cultivation and processing and thus obtain higher profits for their coffees.
Subscribe to our newsletter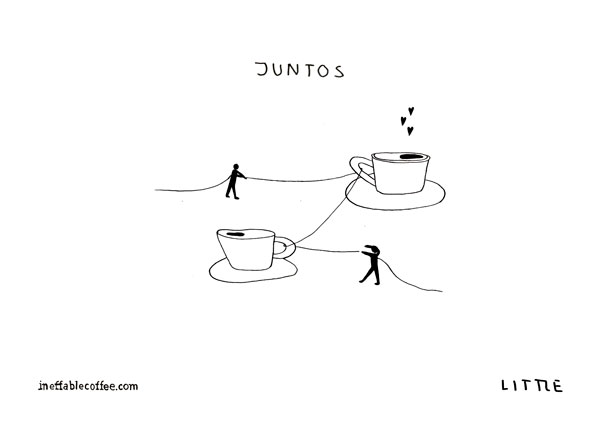 Planadas, a rural region in Tolima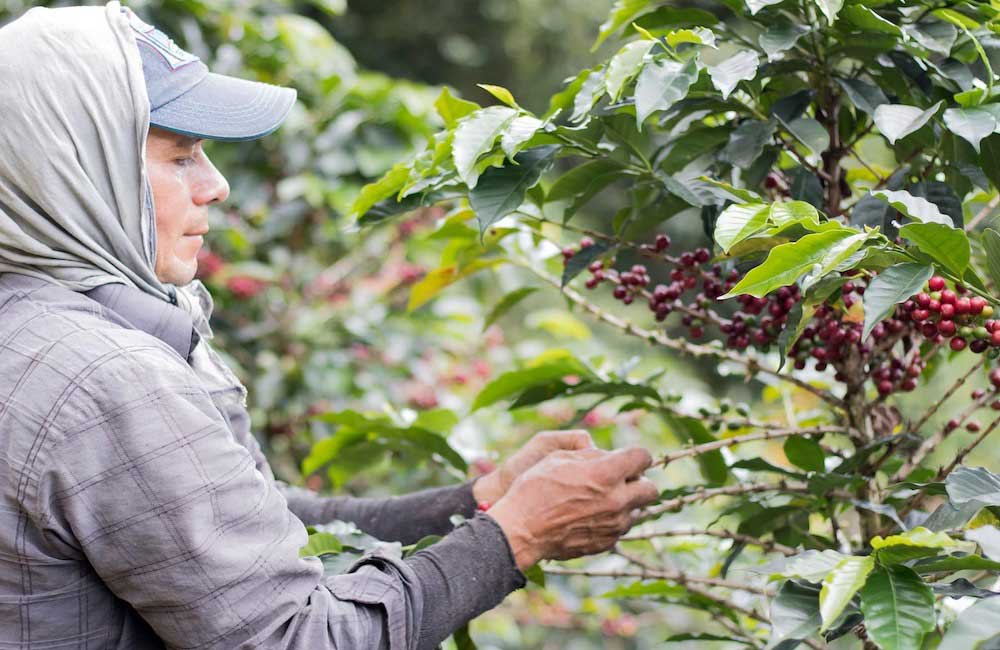 Planadas is a rural municipality in the Tolima department. It is located south of the capital, Bogotá, and east of the city of Cali.
It is a mountainous region, in the foothills of the Cordillera Central, a branch of the Colombian Andes. Despite having been an important town in the history of Colombia, it has been little developed and most of its inhabitants live with a subsistence economy.
Originally, this small town began with political prisoners and smugglers who were sent here to serve their sentences.
Given the good location and climate for growing Colombian coffee, many of its inhabitants make it their way of living, but until recently they used to grow coffee that they later sold at low prices to large companies.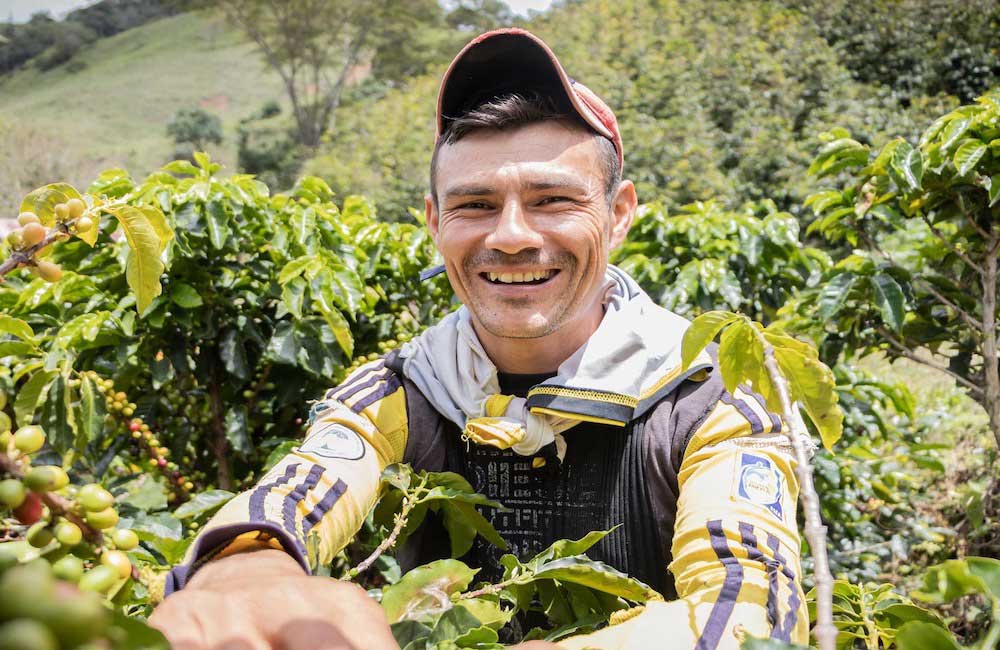 Osito Coffee began a project several years ago in the municipality of Planadas working with 2 or 3 coffee farmers. The ideal conditions for specialty Colombian coffee cultivation led them here, as well as the excellent coffee that local producers already obtained. For example, many were already certified as organic producers.
From this to the specialty coffee farming there was a leap, but they were on a good path. They began by working with small producers, whose farms are usually no larger than half an acre, to help them establish standards and methods of growing and processing that would allow them to take the leap to get to specialty coffee.
A few more were added to the 2 or 3 producers with whom they started and they formed an informal group of producers committed to obtaining quality Colombian coffee.
For us, and for the entire specialty coffee community, this is a concept that encompasses much more than just a cupping score. Specialty coffee is also recognising and giving value to the entire production chain and the effort that each one makes to obtain the best coffee.
This has a direct impact, especially, on the quality of life of the people at origin, the coffee growers, who often have very precarious living conditions.
The growth in demand from consumers for this coffee means that many coffee growers at origin can make the leap to its cultivation. This allows them to sell their coffee at higher prices, which translates into a more dignified quality of life.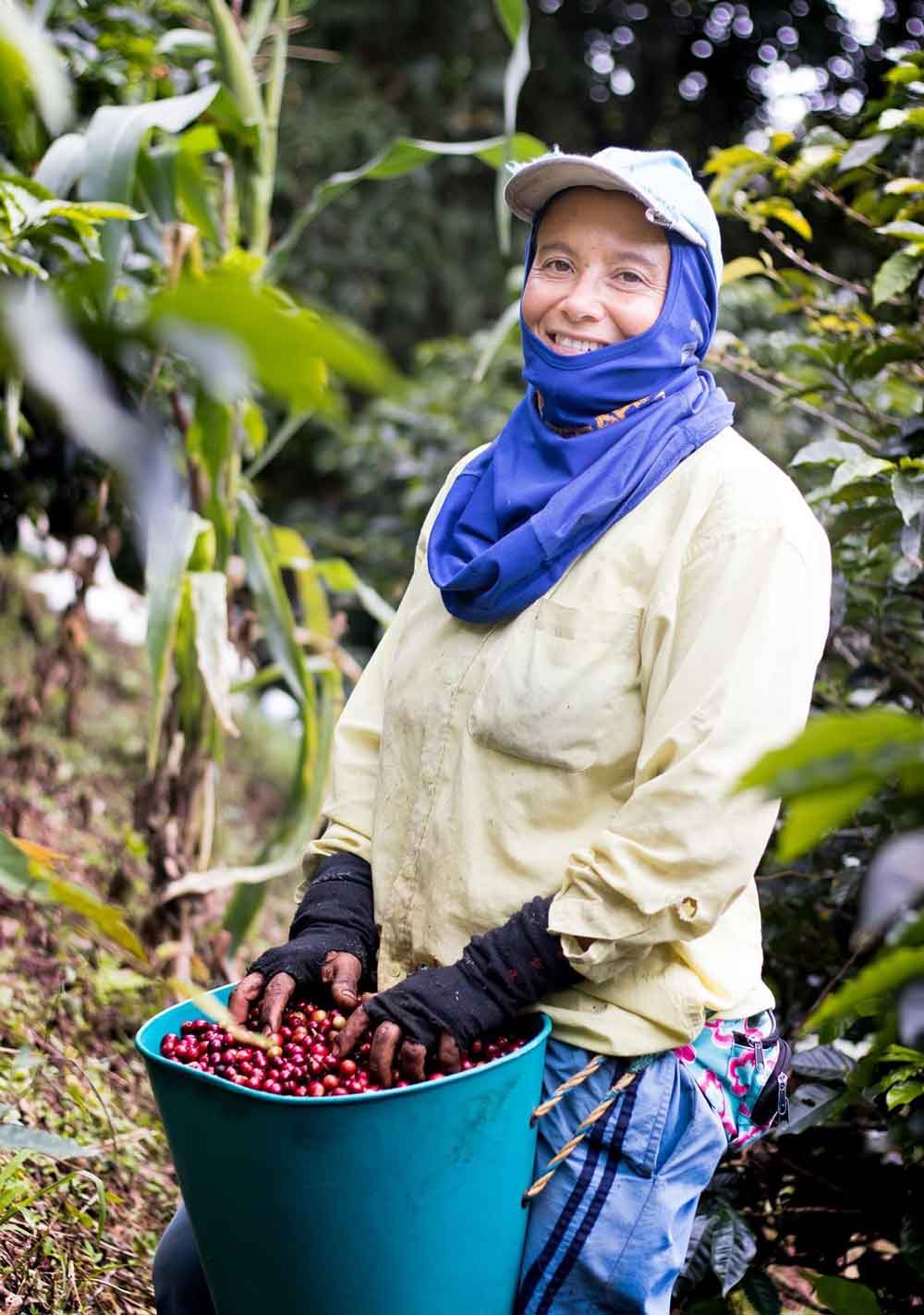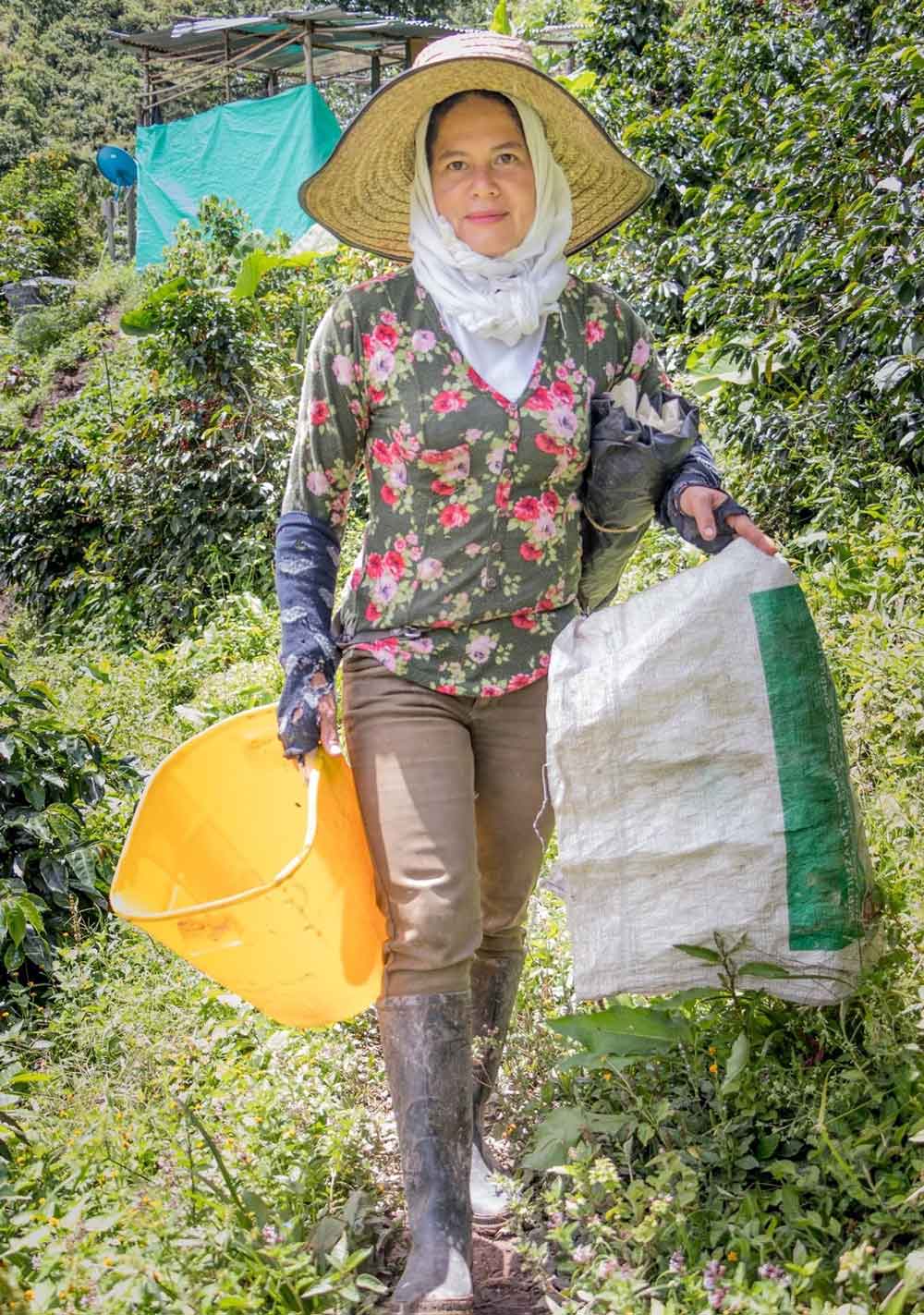 The processing of this lot
This coffee has undergone a washed process. For many coffee lovers, the washed process -less exotic than others- is the way to get the purest tasting notes.
Cherries are picked at their optimum point of ripeness and floated to classify them. This allows discarding the cherries that are not ripe enough or have defects.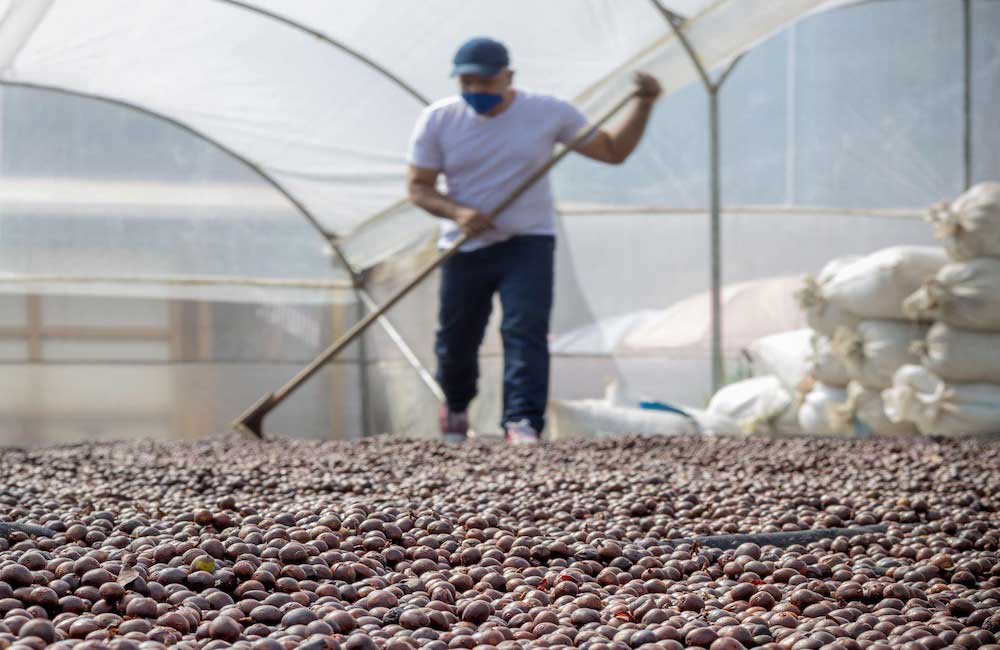 Then they are pulped, removing all the mucilage, and washed with water so that fermentation does not continue during drying.
The drying process is done on raised beds, turning the beans regularly to achieve a uniform drying. This process lasts until 11% moisture is achieved in the bean.