Grape, white chocolate, nectarine
| | |
| --- | --- |
| |  Chiapas |
| |  1.456 – 1.600 masl. |
| |  Garnica & Bourbon |
| |  Washed |
| |  Luis Ordoñez |
| |  Harvest 2022 |
This coffee is named after the person that makes it possible: Luis Ordoñez, a coffee farmer based in Amatenango de la Frontera, in the state of Chiapas, Mexico. This region is very close to the border with Guatemala and the famous coffee region of Huehuetenango, with which it shares many geological and climatic characteristics.
The climate, the altitude -between 1,450 and 1,600 masl-, and the volcanic terroir create ideal conditions for growing specialty coffees. Luis, who has more than 25 years of experience growing coffee, has been able to use these elements to his advantage. He plants Garnica and Bourbon varieties to obtain coffees of great quality and exquisiteness on the palate.
The Coffee Farmer: Luis Ordoñez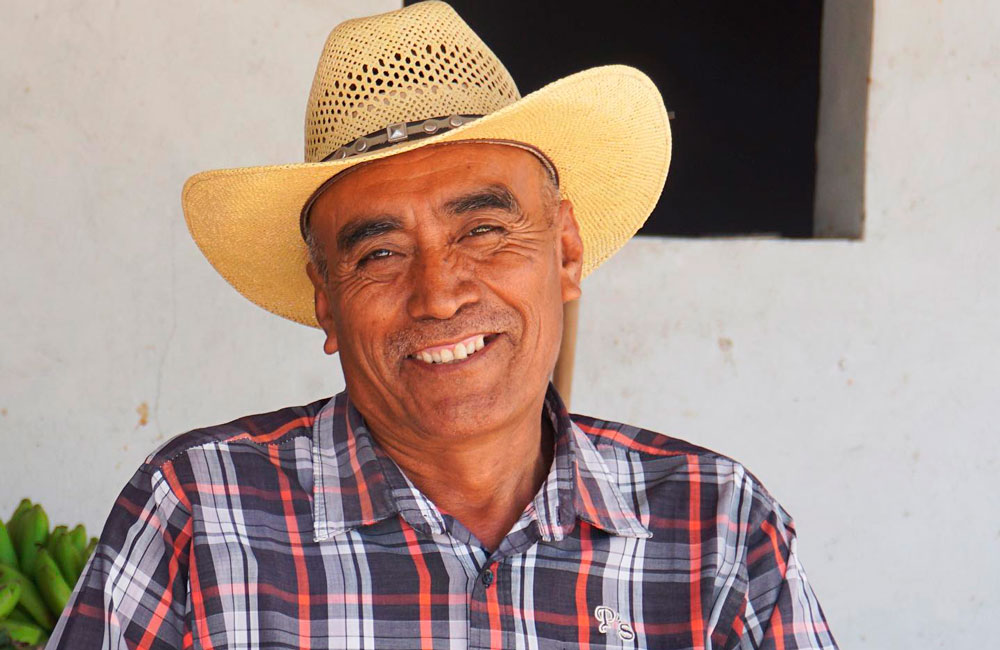 Luis Ordoñez is a coffee farmer with experience, knowledge and passion for coffee. He spent the last 25 years growing and processing coffee, constantly looking for ways to improve quality. Luis pays great attention and care to the entire process, from cultivation until the seeds are ready for exporting, including coffee processing. This results in excellent coffee lots.
Luis's farm has about 26 hectares, a large extension compared to other independent producers in Mexico. Initially, his intention was to reach 40 hectares, but instead he decided a long time ago to focus more on quality than quantity.
Luis's effort has had a positive impact; by focusing on quality he gets excellent lots and can charge higher prices. This translates into better living conditions and resources to invest and continue improving quality.
Mutual Aid Between Coffee Farmers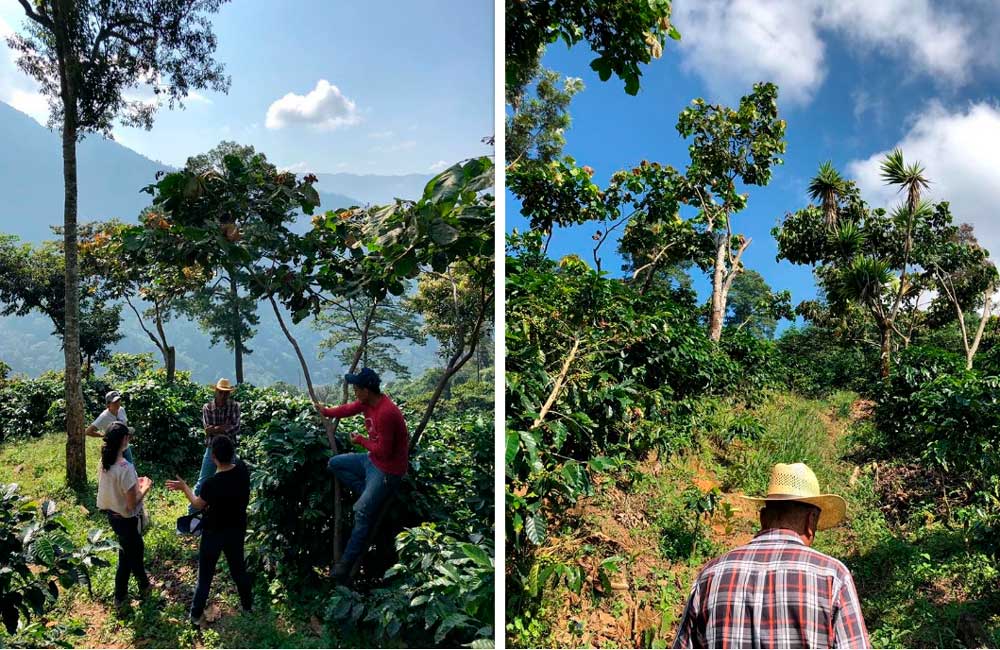 Luis is not only focused on improving the quality of his coffees, he also helps other independent coffee farmers in his area, both in Mexico and Guatemala, to do the same.
He knows first-hand the exploitation endured by coffee farmers for selling their coffees at low prices to large multinationals. For this reason he is building a processing station for both his coffees and those of other neighboring coffee farmers.
A processing station of these characteristics would help coffee farmers in the area, supervised by Luis, to grow and process better coffees and be able to get out of the commercial coffee circuit. This means that local coffee farmers would have a higher and more stable income, as well as the possibility of development and improvement.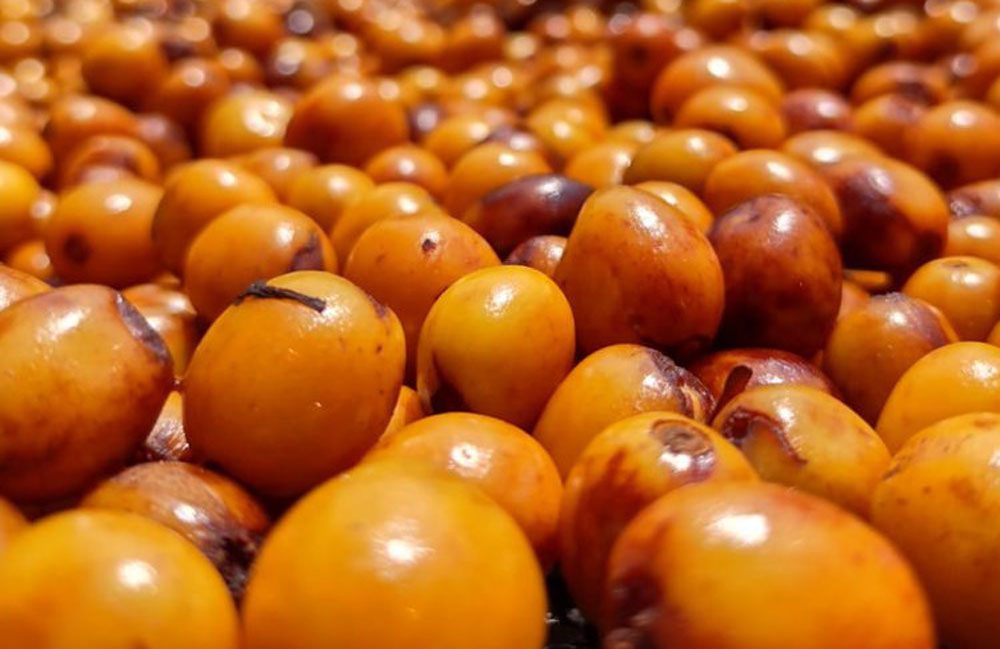 Luis works with different varieties of coffee but the ones chosen for this lot have been Garnica and Bourbon. Both are common varieties in Mexico due to its excellent results. This, together with the favorable climate and the richness of the volcanic terroir, have resulted in this washed coffee batch with grape, white chocolate and nectarine tasting notes.
The coffee process is very important and it's a decision that the coffee farmer makes to get the best out of his harvest. In this case, the chosen process has been a washing process.
In a washing process the cherries are picked at their optimal point of ripeness and pulped almost immediately with a mechanical pulper and water. Once the cherries are pulped, they are left to dry, often on raised beds, for a week to ten days depending on the weather.
Coffees that go through a washed process, rather than a natural or honey process, are usually described as very clean coffees, with a clear, distinctive acidity. This is because they have a very short fermentation time, from the moment they are collected until they are pulped and dried. Therefore, there is no time for the sugars present, especially in the pulp and mucilage, to pass through to the seed.
Therefore, these coffees show more the characteristics of the terroir, the climate, the variety and the know-how of the coffee farmers than the process used to process them.