Cherimoya, white chocolate, almond
| | |
| --- | --- |
| | Tarrazú |
| |  1,900-1,950 aslm. |
| |  Red Catuaí |
| |  Double washed |
| |  Efraín Naranjo |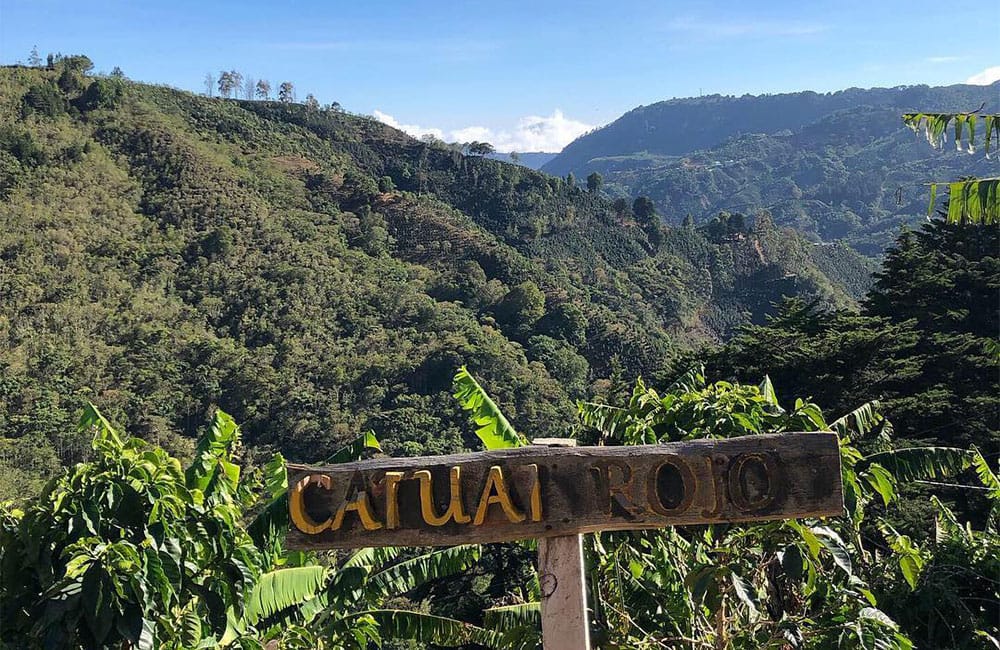 Santa Rosa 1900 is the name of the processing plant founded by
Efraín Naranjo and his family
.
It owes its name to their hometown, where it is located, in Santa Rosa, Costa Rica. '1900' refers to the altitude of the processing plant, which is between 1900 and 2000 meters above sea level, one of the highest in the country.
Santa Rosa 1900 is in the mountainous region of Tarrazú which is famous for the quality of its coffees.
Efraín Naranjo and his family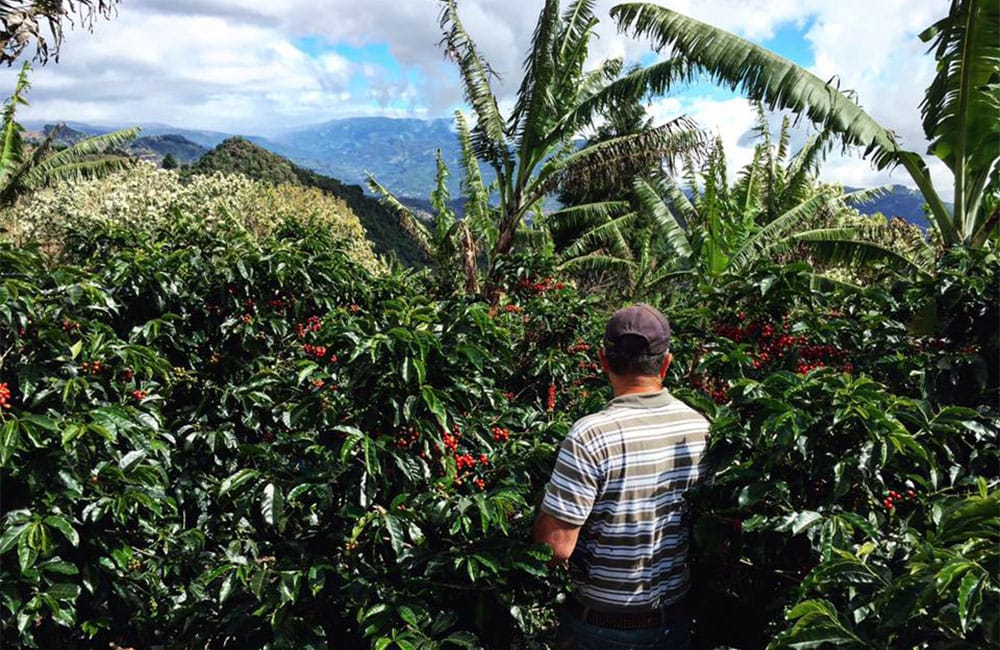 Efraín comes from a family of
coffee
growers. He started growing coffee very early in the family's plantations.
At just fourteen years old, Efraín received one hectare from his parents to start his own coffee growing business and continue the family tradition.
Poor economic conditions made Efraín have to sell his farm and emigrate to the United States to work.
He spent ten years in the United States until he raised enough money to go back to Costa Rica and buy a new farm.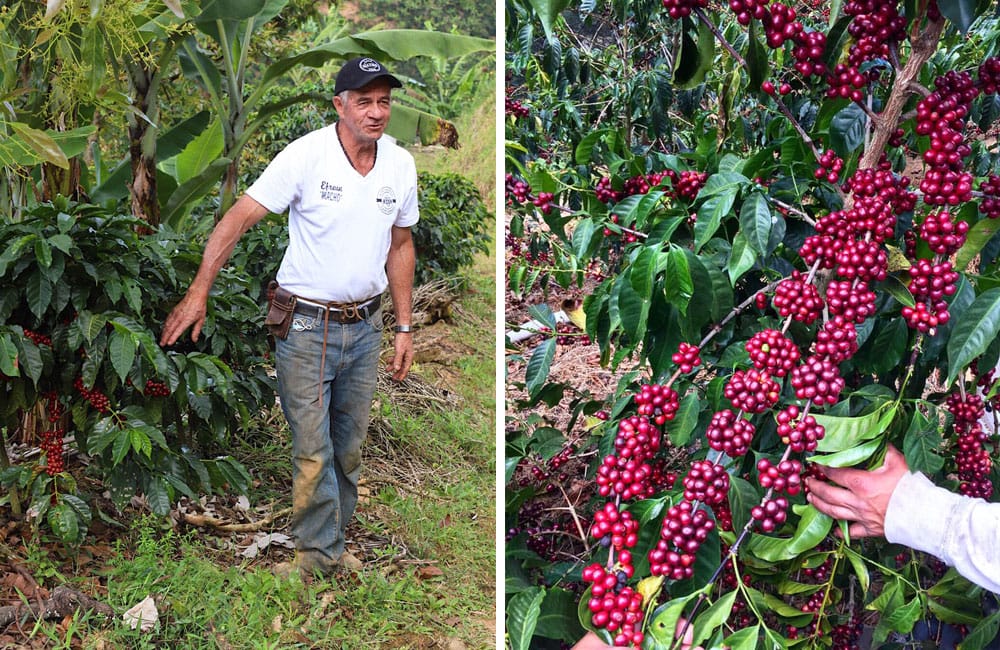 Efraín bought a piece of land that nobody wanted because of its altitude and the difficulty for cultivating it.
But thanks to his vision, knowledge of coffee and the support of his family, he has managed to grow some of the best coffees in Costa Rica on his farm called "El Macho" and earn a well-deserved fame for it.
Efraín, along with his son Herbert and the rest of his family have been growing coffee for years, but only started processing it themselves when they built their mill in 2010.
Now, by managing their processing plant, the Naranjo are able to batch process their own coffee and control the quality.
In addition, the Santa Rosa 1900 micro mill buys coffee from the surrounding small farms and processes them according to the highest standards, thus contributing to improving the local economy and the living conditions of its people.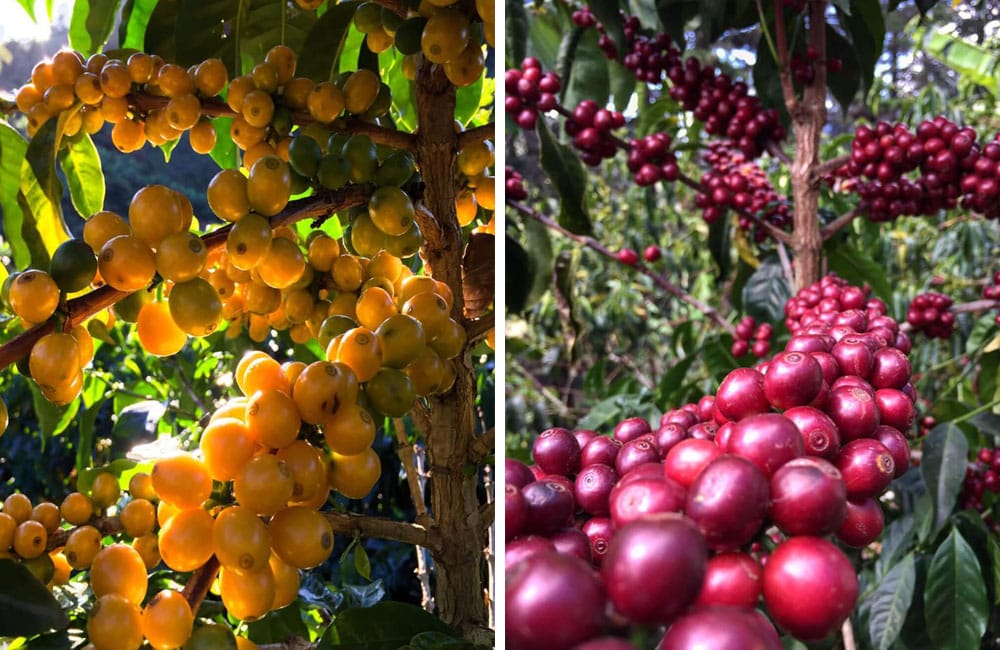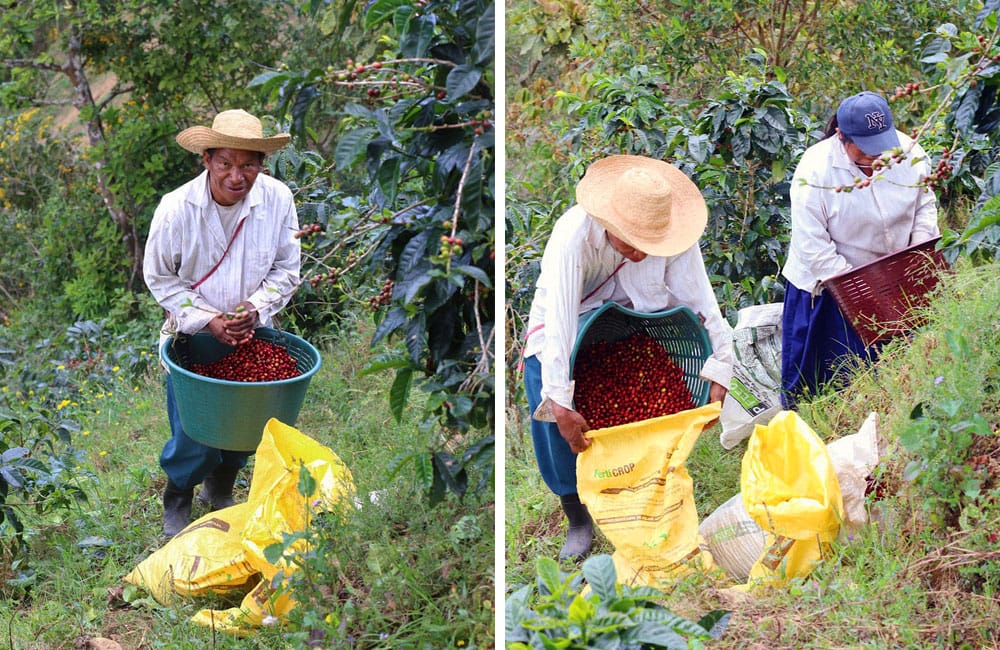 Processing at the Santa Rosa 1900 plant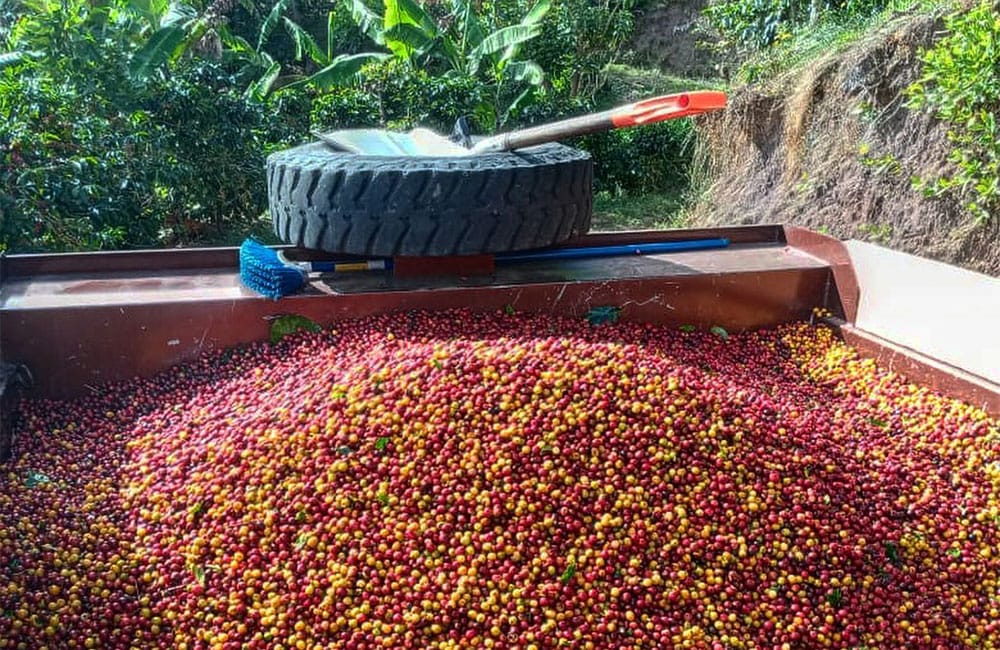 The Naranjo family owns a farm called "El Macho", where they grow coffee, and their own micro-mill, "Santa Rosa 1900".
The micro mill processes coffee from several micro farms owned by the Naranjo family, mainly served by Efraín "Macho" and his son Herbert, as well as other neighboring micro-plantations.
Once the ripe cherries are collected, they are taken to the micro mill.
There, Kevin supervises each step of the process very carefully.
First of all, they let the coffee cherries rest in a tank for 24 hours.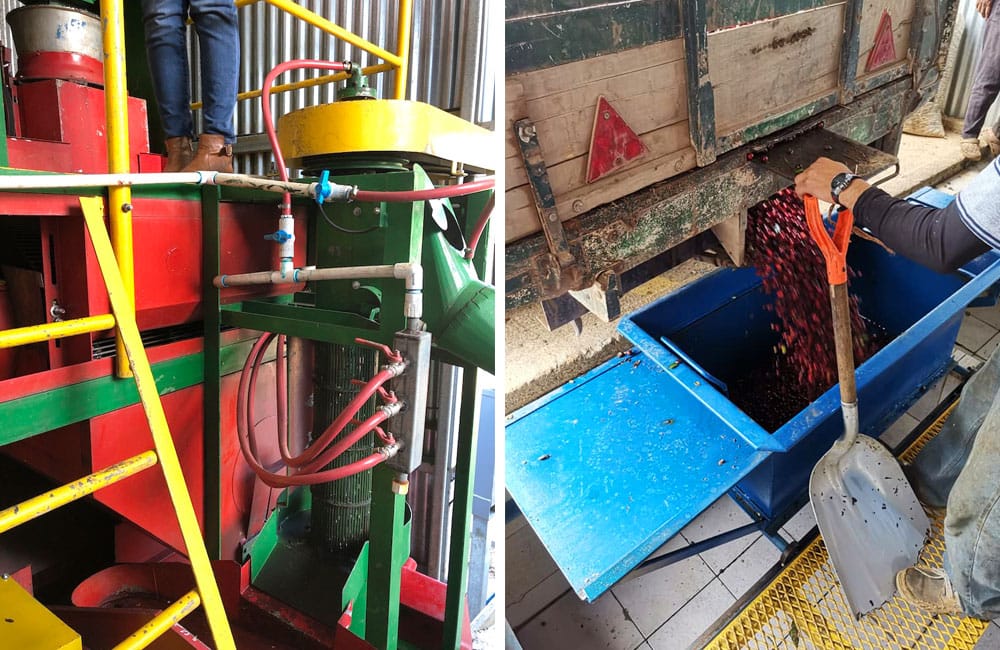 The cherries are then pulped and 100% of the mucilage is removed with a mechanical washer.
Once the coffee seeds are clean, they are deposited in another tank that is covered with freshwater and with a temperature that ranges between 10 and 14 degrees Celsius for 24 hours.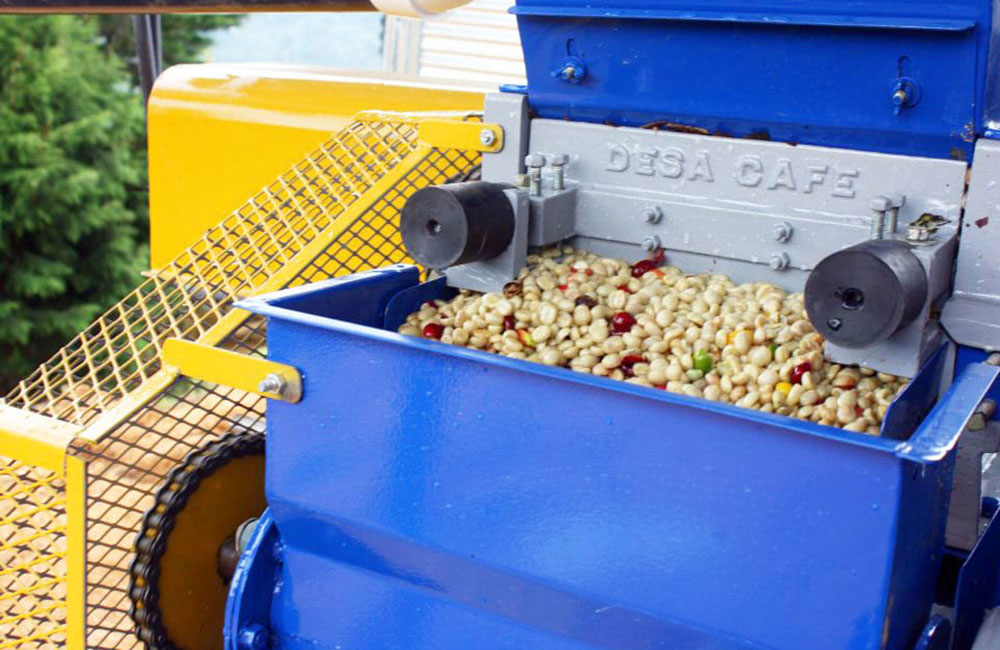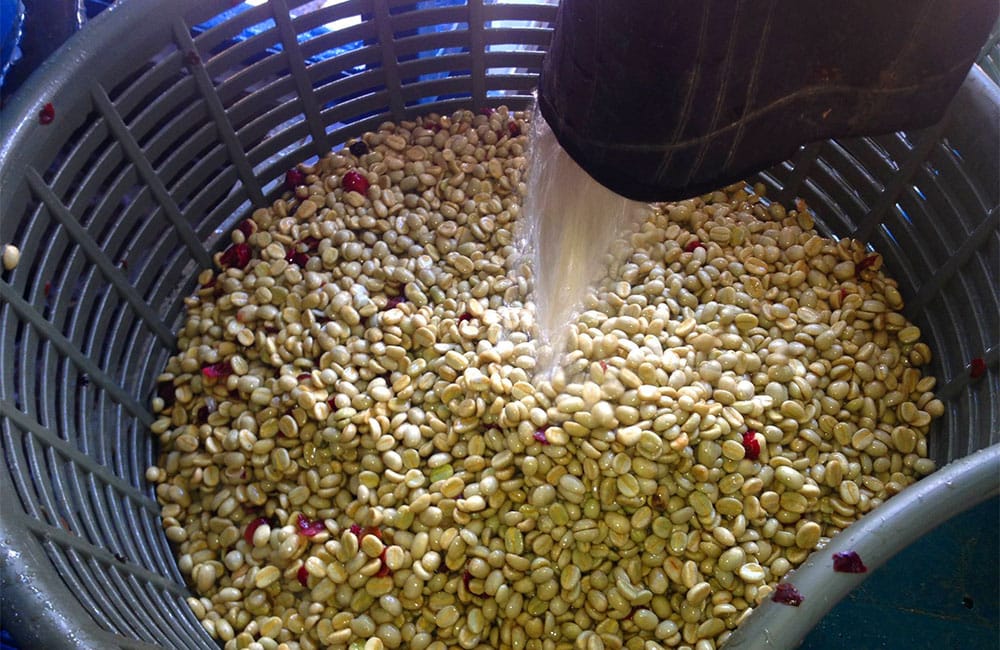 After this fermentation and washing process, the coffee beans are left to dry on raised beds located in an open space.
The weather at the location of the micro mill is usually very windy and this helps a lot with the drying stage.
It takes about 12 days for the coffee to dry out and reach its optimum humidity (10%).
Efraín always says that coffee quality begins with the tree, so he places great emphasis on optimal soil conditions and maintaining a population of bees to pollinate his plants.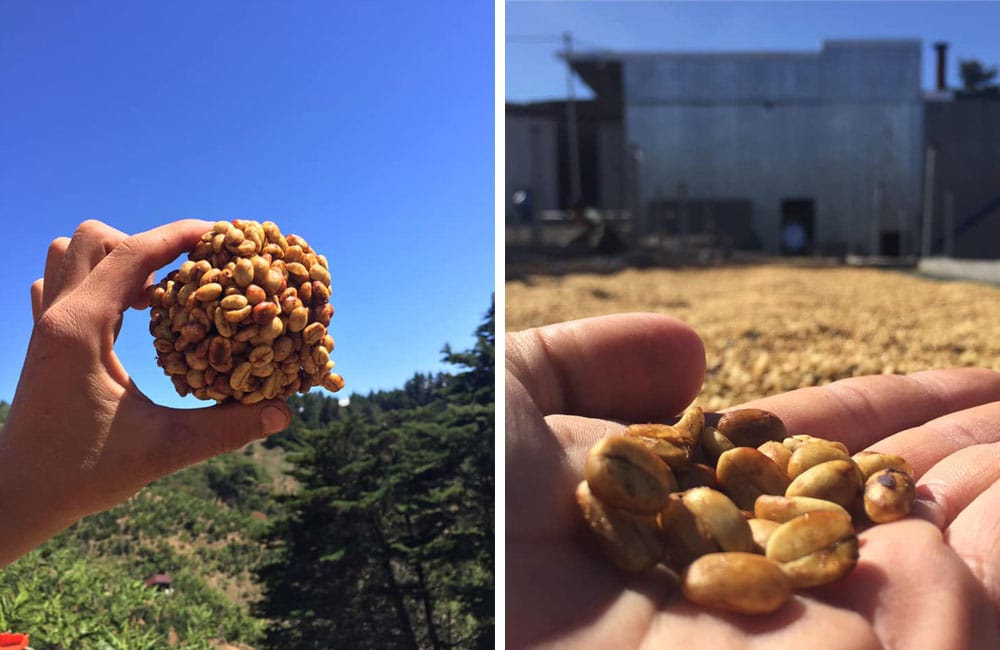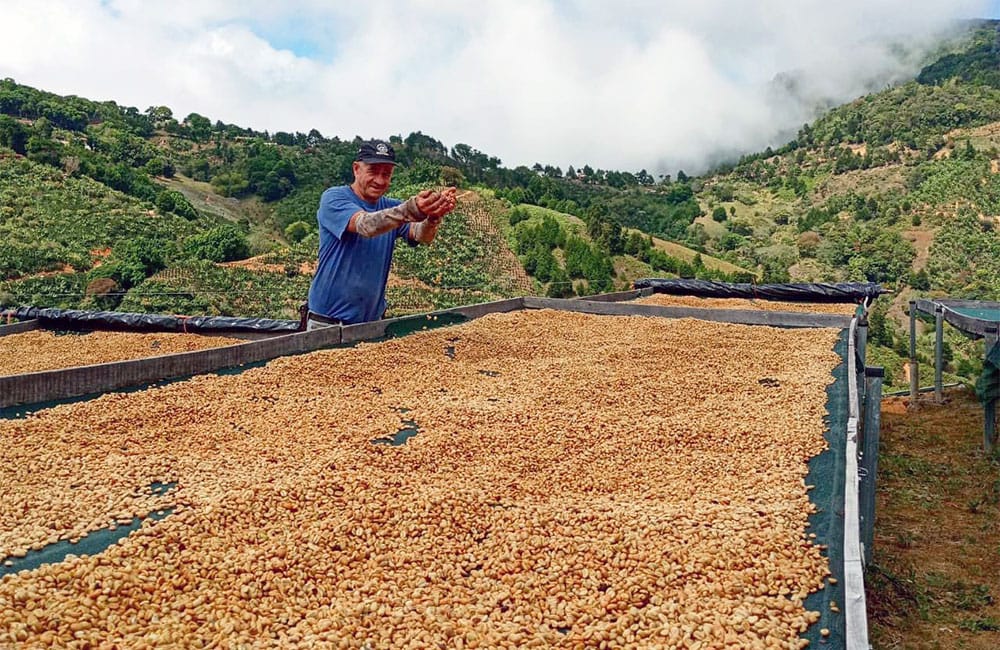 Efraín and his family are an example of how a high-quality product can be grown in a sustainable way that also benefits the environment.
They have been able to adapt the cultivation of coffee to this area and use the natural elements to their advantage without harming or altering them and becoming part of the ecosystem.
In addition, they are also an example of how you can get ahead in a business as competitive as coffee, through knowledge and know-how, and in this way benefit the local economy.