White chocolate, vanilla, Jasmine
| | |
| --- | --- |
| |  Tarrazú |
| |  1.500-1.900 masl. |
| |  Caturra, Catuaí |
| |  White honey |
| |  Iván Solís |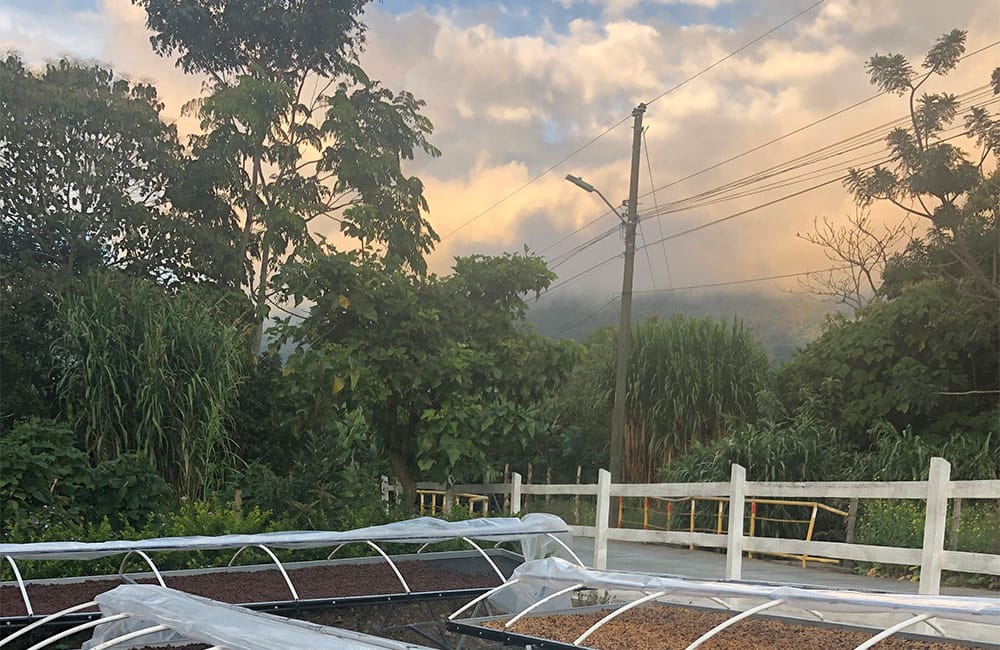 Ivan Solis, a success story
The Iván Solis story is a success story built on the foundation of the coffee-producing culture of the Tarrazú region, Costa Rica.
Today, he is one of the most important people in the coffee industry in the prestigious micro coffee region of Santa María de Dota.
Iván knows all the farms and people that make up his beloved little town.
However, to get to where he is today, Ivan had to fight and earn the position he is in from an extremely humble beginning.
His discipline and work ethic, passion, experience and vision have led him to create the Santa Fe washing station with his wife and 3 children.
From humble origins to coffee producer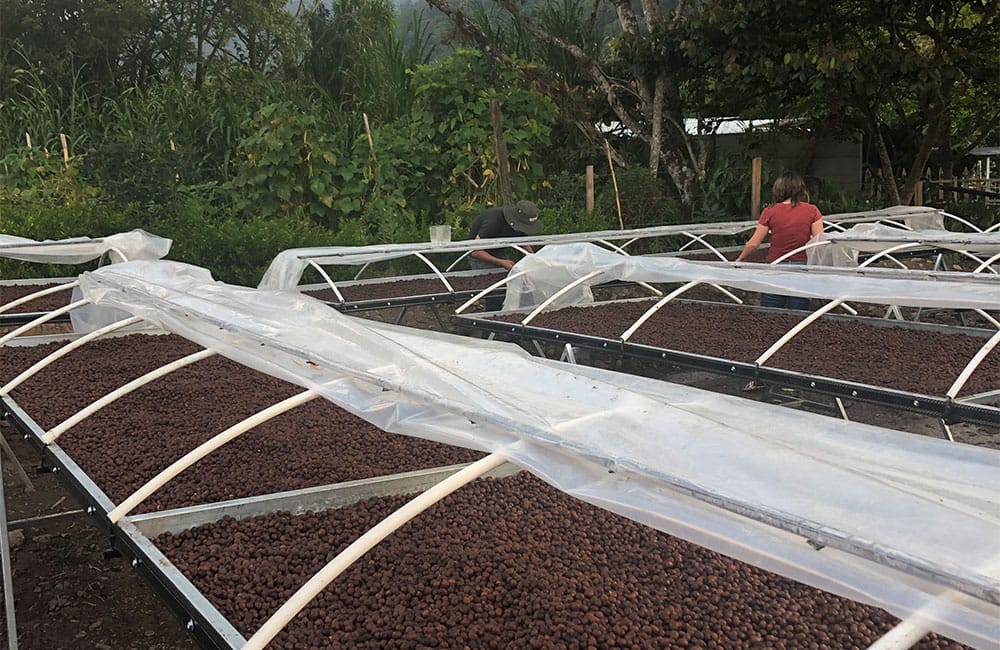 Iván began his work with coffee when he was very young helping in the CoopeDota coffee cooperative, in all possible jobs. Later, as a truck driver, he got to know all the regional cherry picking stations.
He transported the freshly harvested cherries and delivered them to the cooperative's mill.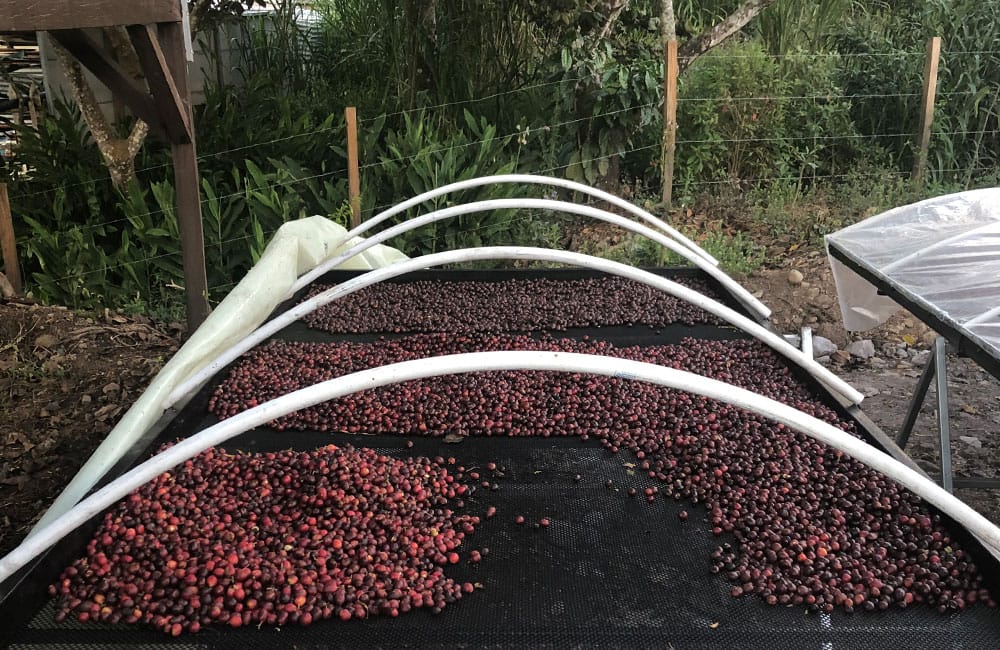 It was during this time that he developed his vast knowledge of the Tarrazú region, establishing relationships with the many small coffee growers in the area.
As time passed, he began to oversee all of the coffee processing operations for CoopeDota.
In 2009 he became a certified Q Grader and in 2017 with his savings, a little help from financial institutions and his family, he started the Solis & Cordero micro-mill.
Solís y Cordero is a family business that Iván enjoys and uses as a tool to teach his children the meaning of making a living and continuing the family tradition of coffee production.
He is also in a position to support many of those same coffee growers that he met while picking coffee cherries when he was young.
White honey process by Iván Solís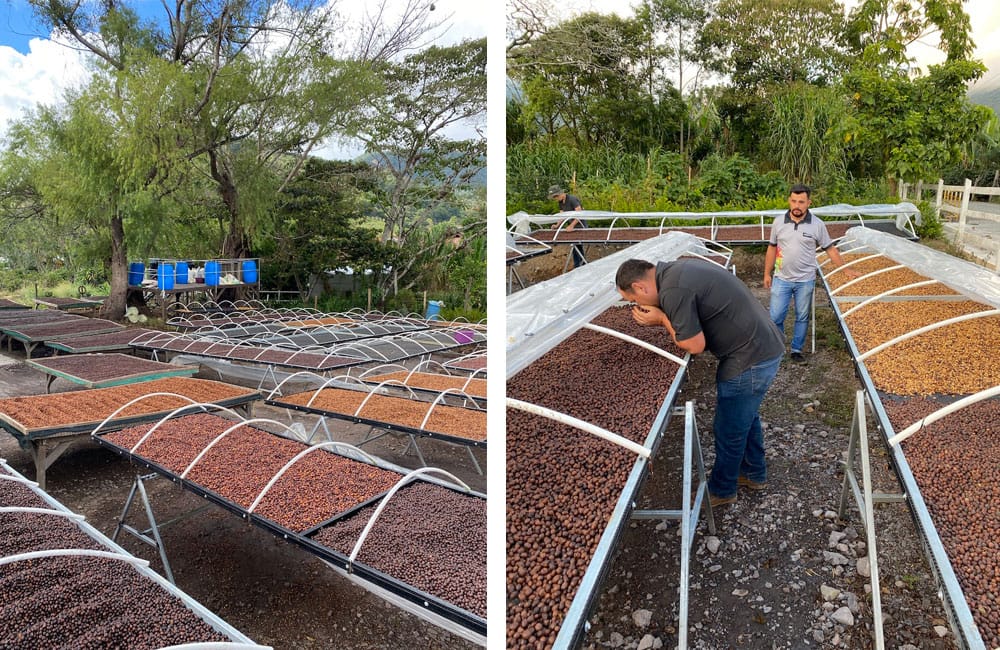 Iván and his family grow and buy coffee cherries from farmers in the area surrounding their processing plant.
The main variety they work with is Catuaí, with some Caturra.
The local elevation varies from 1,600 to 1,800 meters above sea level.
This coffee is processed in their washing plant, called Santa Fe, with the "white honey" method.
This means that the cherries go through a machine that removes 85-90% of the mucilage before leaving them on raised beds to dry in the sun for 12-15 days.
Specialty coffee as a tool to improve conditions for coffee growers
We cannot talk about specialty coffee without talking about one of the most important components of this term: the traceability of coffee and the fair treatment of producers in the countries of origin.
Iván Solís is an example of how when all those involved in the coffee production chain work ethically and fairly, this can improve the living conditions of all, especially those who need it most.
At Ineffable this has always been one of the most important elements of our philosophy.